Atlanta Air Conditioning Service
For a professional diagnosis, contact Shumate. Your certified Shumate technician and Shumate comfort advisor will provide expert service and advice, from total system design to unit replacement.
Schedule Service Online
Having A/C
Issues?

Yes - we can absolutely help you.
Just give us a bit of information, and we will get you taken care of immediately.

A few words to describe what you are looking for, a perhaps a picture if you have one to share – and we'll be off to the races, and on our way!

Schedule your service today by filling out the form or giving us a call at 678-SHUMATE
Open Form
My wife and I have been using Shumate for the past couple years. They perform our yearly HVAC maintenance, and have done a couple plumping repairs for us. Their team is awesome! They have been great to work with. I highly recommend them.
Very pleased with all who worked with me on my AC repairs. Worked with Mike on scope of the job and Pedro and his partner were thorough and professional in completing the job. I have used Shumate since 2001, and continue to use their maintenance check ups! Thanks!
Gloria Friedgen
on Google+
Tino, the Shumate installer, and his crew did a great job installing my new Lennox high efficiency HVAC unit. They were professional, courteous, and efficient. Richard Seals, the sales rep, did an excellent job also. He was very patient and thorough during the proposal process and presented several alternatives at different cost points. I have been using Shumate for quite a few years for my maintenance. They always respond quickly, often coming to my rescue the same day I call. I highly recommend Shumate for new installs and for routine maintenance.



Is it time to replace your A/C system?

Think about the following areas of importance when considering HVAC unit replacement. Don't worry, your certified Shumate technician and Shumate comfort advisor will provide expert service and advice, from total system design to unit replacement. For emergency air conditioning fixes schedule a 24/7 HVAC repair request.
Repair Cost

You might think a few A/C parts or a new A/C compressor will do the trick, but if the cost of repair is approximately 30 to 50 percent of the estimated cost of a new unit, replacement probably makes sense. Also, if your equipment has been prone to problems or you have reason to expect problems, replacement may be in order. Also, new equipment is likely to be a better bet if you own R22 equipment, which is being phased out.

Warranty

Consult the Terms and Conditions of your equipment warranty before making repair or replacement decisions. Generally, replacement parts fall under the original warranty, so they are only warranted as long as your original warranty is in effect. Repair labor is often not covered by your warranty.

Equipment Age

How well your equipment ages depends on how well you maintain it and the operating demands you place on it. In general, if your A/C or heat pump is over 8- to 10-years old, it's best to replace.

Moving or Staying

If you plan to move in the near future, repair is often the best choice. However, if you plan on staying in your home, it's wise to invest in an energy efficient A/C -heat pump system that has the capacity to cool your home efficiently and cost effectively.

How Well Is Your Existing Equipment Working

Are your electric bills too high? Does your system keep your home cool enough?

Has your A/C System had Regular Yearly Maintenance?

You wouldn't dream of letting years go by before changing the oil in your vehicle. Regular preventive maintenance of your HVAC system is just as crucial. The U.S. Department of Energy recommend annual pre-season preventive maintenance check-ups performed by a professional contractor.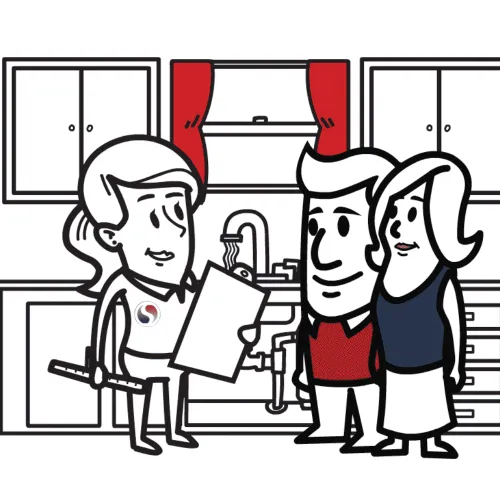 Become a Shumate
Signature Member
Benefits & Special Discounts
Shumate Signature Members enjoy pre-season preventive maintenance check-ups twice a year including inspection, cleaning, and tune-up.
Your call will be answered by a live representative 24 hours a day, 7 days a week, 365 days a year.
You'll receive the priority service - only available to Shumate Comfort.
No overtime rates, even on nights, holidays and weekends.
15% discount on parts and labor for any emergency services.
Discounts on replacement equipment.
Learn More about Preventative Maintenance
Air Conditioning Tips
How often should I change my filter?
This really depends on what kind of filter is being used, and how much you use your system. Usually, you want to change your filter at least every three months - but if you are using a high efficiency filter, then it only needs to be changed every six months to twelve months.
What temperature should I set my thermostat to?
The best answer is to set them for what ever temperature keeps you comfortable and the utility bills manageable. the real concern in the home is usually humidity, keeping it high enough in the winter and low enough in the summer both for personal comfort and to retard mold and mildew.
Do I need a dehumidifier?
Dehumidifiers can make a big difference in how cool your home feels and your utility costs. Dehumidifiers reduce excessive levels of moisture (humidity) in your home's air.
Why won't my outdoor unit come on?
The double pole breaker in the panel could be tripped. The unit may need to be serviced so the safety switches can be checked. If these switches have been tripped, then it will not send the command for the A/C unit to come on.
Why is my indoor unit leaking water?
The condensation drain could be clogged or the indoor coil could be freezing up due to dirty filter or low refrigerant charge. If this is the case the drain needs to be cleaned out and the filter may need to be changed.
I am not getting enough airflow.
Your air filter could be clogged, the duct work could be undersized for the space or a failing blower motor. If your filter has been changes recently then you may need a qualified system design specialist to look at the duct design to see if it is properly sized.
Air Quality
Impacts Your Comfort
The job of providing comfortable, clean and healthy air inside your home falls largely to your heating, ventilation and air conditioning (HVAC) system. That's why it's so important to select the right components and maintain your HVAC system properly.
Learn More About Air Quality