Expert and Prompt HVAC Services in Duluth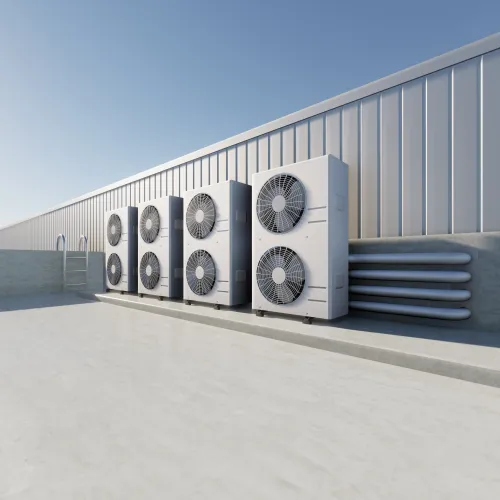 Shumate is proud to be the trusted source of reliable and professional HVAC services for residential and commercial properties in Duluth. We offer emergency HVAC repair services in Duluth. Our team is available 24/7 to respond to your emergencies promptly.
Our team of skilled professionals go above and beyond to provide efficient heating and cooling solutions. Whether you require top-notch residential HVAC services, comprehensive commercial HVAC services, expert heating repairs, or immediate emergency air conditioning repair, we have you covered.
Servicing Residential HVAC Systems in Duluth
When it comes to your home's comfort, we understand the importance of a reliable HVAC system. Our residential HVAC services are designed to keep your home cozy and comfortable all year round. From installations and replacements to repairs and maintenance, our team of experts will ensure that your HVAC system is running efficiently and effectively.
Full HVAC Services for Commercial Properties and Businesses in Duluth
For commercial properties and businesses in Duluth, we offer exceptional commercial HVAC services that ensure optimal indoor comfort and climate control. We understand the specific needs of commercial spaces and are equipped to handle installations, repairs, and maintenance for a wide range of commercial HVAC systems. From offices and retail stores to restaurants and industrial facilities, our skilled technicians deliver reliable commercial HVAC services in Duluth that keep your business running smoothly.
Trusted Plumbers in Duluth
When it comes to plumbing and insulation services in Duluth, we are your trusted experts. Our comprehensive plumbing solutions cater to residential and commercial properties, ensuring efficient and reliable systems. From tankless water heater installations that provide endless hot water to drain cleaning services that keep your pipes clear and flowing smoothly, we have the expertise to handle it all. Our commercial plumbing services are tailored to the unique needs of businesses, addressing issues promptly to minimize disruptions. Also in this place you can find emergency plumbing services for all your plumbing needs.
Frequently Asked Questions
Here are some quick answers to common questions about our services:
Q: How often should I have my HVAC system maintained?
A: It's recommended to have your HVAC system professionally maintained at least once a year to ensure optimal performance and efficiency.
Q: What can I expect during an HVAC installation?
A: Our expert technicians will assess your home or commercial space, recommend the best HVAC system for your needs, and handle the installation process with precision and care.
Q: What should I do if my AC unit is not cooling effectively?
A: Check the air filters and ensure they are clean. If the problem persists, contact our team for a professional diagnosis and repair.
Q: Do you offer financing options for HVAC installations?
A: Yes, we offer flexible financing options to make your HVAC installations more affordable. Contact us for more details.
Q: How quickly can you respond to emergency AC repair requests?
A: We prioritize emergency repairs and strive to respond as quickly as possible, typically within a few hours.
Contact Shumate Heating and Air Conditioning Today
For all your HVAC needs in Duluth, trust the experts at Shumate Heating and Air Conditioning. With our reliable services, attention to detail, and commitment to customer satisfaction, we're here to ensure your comfort all year round. Contact us today to schedule an appointment or to learn more about our services.