Expert HVAC and Plumbing Services in Norcross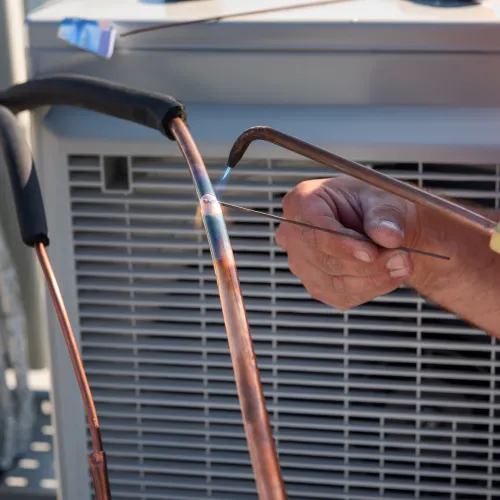 With years of experience in HVAC and plumbing services, Shumate is proud to be the trusted provider of HVAC and plumbing solutions in Norcross. We have built a solid reputation for delivering exceptional services to residential and commercial clients alike.
Our dedicated team of professionals is committed to ensuring your comfort and satisfaction by offering reliable installations, efficient repairs, and thorough maintenance. From heating and cooling to plumbing services, we are here to meet all your HVAC and plumbing needs with expertise and professionalism.
Residential HVAC Services
From installations to repairs and maintenance, we ensure your home's heating and cooling systems run efficiently and keep you comfortable year-round. Our team specializes in providing top-notch residential HVAC services in Norcross and surrounding areas.
HVAC Services we Provide in Norcross
Commercial HVAC Service:
Trust us for comprehensive commercial HVAC services in Norcross. We cater to the specific needs of businesses, offering installations, repairs, and maintenance to ensure optimal climate control and comfort in your commercial space.
Heating Services - Stay warm during the colder months with our professional heating services. We handle heating system installations, repairs, and maintenance, ensuring your business stays cozy and energy-efficient.
Emergency Air Conditioning Repair - When your air conditioning system fails during the scorching summer months, our team is here to help. We provide emergency air conditioning repair services to restore your comfort as quickly as possible.
Commercial and Residential Plumbing Company Serving Norcross:
Our skilled plumbers offer a variety of commercial and residential plumbing services in the area.. From tackling plumbing issues to installations and routine maintenance, we have the expertise to keep your plumbing systems in excellent condition.
Our Plumbing Services include:
Tankless Water Heater - Upgrade your water heating system with our tankless water heater installation services. Experience endless hot water supply, energy efficiency, and space-saving benefits with this modern water heating solution.
Drain Cleaning - Keep your drains clear and clog-free with our professional drain cleaning services. Our experienced team utilizes effective techniques to remove obstructions and restore proper drainage.
Commercial Plumbing - We provide 24/7 emergency plumbing services for a variety of issues, including drain cleaning, leaky faucets, broken pipes, slab leaks, and more. Call us for prompt assistance, available the same day.
At Shumate Heating and Air Conditioning, we pride ourselves on delivering reliable and high-quality HVAC and plumbing services in Norcross. Whether you need residential or commercial solutions, our skilled technicians are ready to assist you. Contact us today to schedule an appointment or learn more about our services. Experience the difference of our expertise and commitment to customer satisfaction.