Energy Efficient HVAC in Atlanta
Replacing your lower efficiency heating and air conditioning equipment with high efficiency equipment can save you money. New energy efficiency ratings for air conditioners, gas furnaces and water heaters can help you select the high efficiency equipment that's right for you.
Ways to Make your Home More Energy Efficient
Maintain your heating and air conditioning system with routine preventive maintenance.
Utilize high efficiency HVAC equipment.
Utilize a tankless water heater.
Use a programmable thermostat.
Keep your air conditioning ducts clean at all times.
Make sure your home is properly insulated and sealed.
We'll help you Create an Efficient Home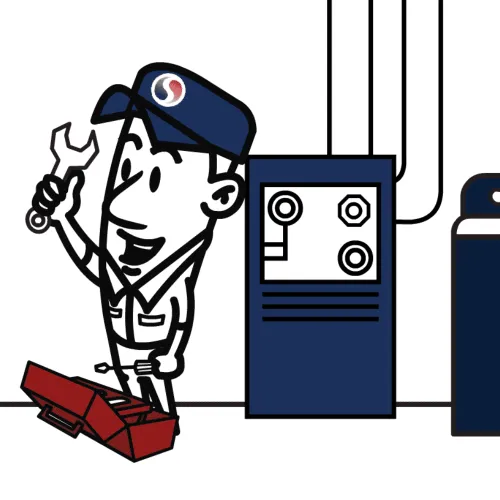 Preventative
Maintenance
Make sure to schedule your preventative maintenance. With a Shumate home maintenance plan, you'll lower your monthly utility bills by having a more efficient HVAC system.
A maintained system dramatically lengthens the life of your equipment, saving you thousands of dollars.
Shumate Comfort Customers enjoy pre-season preventive maintenance check-ups twice a year. They're also entitled to other benefits like priority service, 24/7 HVAC repairs and special discounts.
Advantages of Preventative Maintenance