Common Problems That Can Be Fixed By a Handyman
Most American households have a long list of common handyman tasks to cross off their lists every year. Not everyone is adept as a DIYer, so they hire a professional handyman to handle the problem.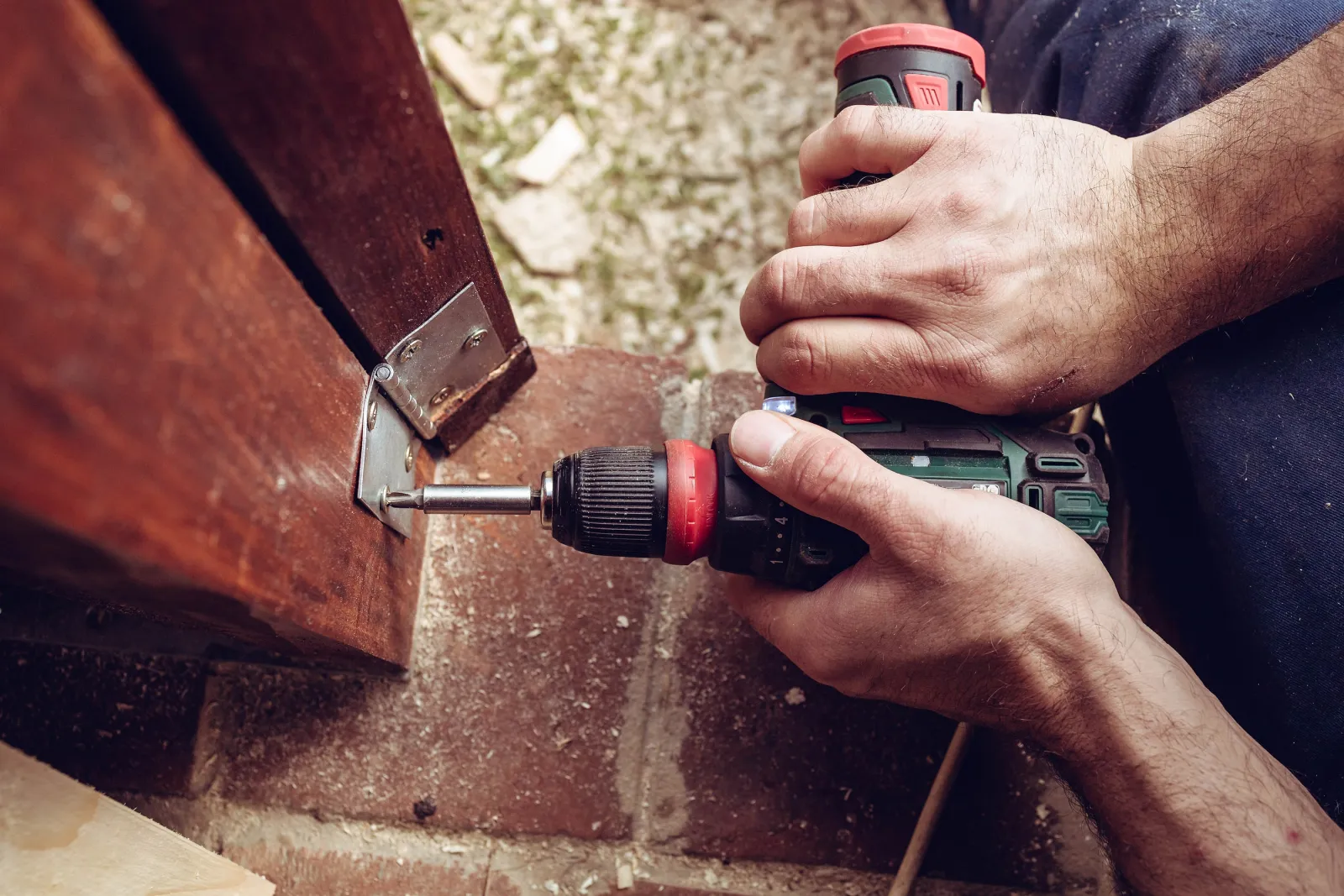 What Does a Handyman Do?
Handymen offer their services for various tasks, including assembling furniture, decorating, and fixing basic plumbing and electrical problems. Your residential handyman is your go-to for getting a professional finish on those home improvement projects you don't have time to tackle.
So, what can a handyman do for you?
Leaking Plumbing
Do you hear an annoying dripping sound? Did you find pooling water around your sink or toilet? Call in your friendly neighborhood handyman to identify and fix the leak.
Handymen know where to find leaks and how to fix them to prevent further damage. These affordable plumbing services can save you thousands on calling a professional plumber.
Drywall Repair
Drywalls can rack up dings, dents, and holes over time, especially if you live with pets and children.
While drywall repair is simple in theory, calling a professional handyman will apply the finesse and skill to make the final product look its best.
Painting
Get a fresh coat of paint in your home. A new coat of paint is among the easiest ways to rejuvenate a tired looking home.
Hiring a residential handyman will get your paint job done faster, with crisp lines and beautiful colors. You won't need to worry about splattering paint on your furniture and fabrics.
Installing Your Light Fixtures
Changing the aesthetic of your home is one of the primary purposes of a home improvement project. Make an impact in your home by switching up your lighting fixtures.
New lighting fixtures can brighten your home and update your room with a more contemporary look.
If you're worried about tinkering with the wiring, call in a handyman with experience with electrical services. It's better to be safe than sorry!
Upgrade Your Home's Exterior
Increase the curb appeal of your home by upping your exterior features. Handle the changing seasons with ease through general home repair and maintenance services.
Some of the most common handyman tasks include repairing guttering, affixing new shingles, and fixing fences. Anything in need of a light repair, your handyman can handle.
Deck Repairs
Get more enjoyment from your outdoor living spaces with handyman deck repairs. Even a durable deck will need periodic maintenance and repairs, especially if you live in an area prone to harsh weather.
A handyman can do it all for patching, painting, and staining.
Floor Improvements
Replacing the entire floor is expensive, but you can extend your floor's lifespan with some simple repairs.
Buff out dents, dings, and scratches from shoes, pets, and furniture. Carpets can also become stretched and loose over time. These are all problems your handyman can address without replacing the entire floor.
Door Repairs
Like the floor, your doors can also lose their sheen over time. Your doors are just as susceptible to dings and scrapes as any other part of your home.
If you close your door improperly, the hinges and hardware may become compromised. Your handyman can inspect the door to analyze the problem. Typical issues they can resolve include improperly closing doors, stuck handles, and rusty hinges.
Tile Replacement
Tiles are designed to be durable, but when they do become damaged, the problem is immediately apparent. Thankfully, tiles are easy and inexpensive to fix.
Your handyman is equipped to remove damaged tiles without causing any further damage to the surrounding tiles.
Handymen can repair and replace tiles anywhere in your home, including flooring, showers, and backsplashes.
Furniture Assembly
Nothing is more frustrating than attempting to put beds, tables, and bookshelves together from a mess of wood and screws if you lack the time or the patience to read the incomprehensible instructions, consider calling in a handyman.
One of the least mentioned handyman services is furniture assembly. Your handyman can come over, follow the instructions, and put together your new furniture without fuss.
Conclusion
Handyman services help homeowners who lack the time and expertise to manage those little home improvement projects. Although your handyman cannot handle more specialized tasks, they can point you in the right direction.
Take advantage of handyman services from Shumate Heating and Air. Call us now to schedule an appointment and secure a custom quote on your next home improvement project.
Back to Blog Home