Upgrade Your Backyard Summer BBQ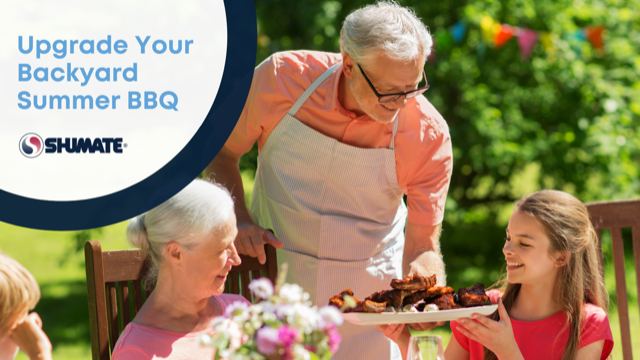 Summer is right around the corner, but Georgia residents are likely already enjoying more of the outdoors as spring temperatures offer a welcome refreshment from the winter cold. With more time spent outdoors, you may already be planning a summer BBQ and wondering how you can make summer even more memorable this year. Below are some ideas for throwing your best-ever backyard summer BBQ! But make sure that you have safe yard at first.
Spice Up Your Spread
When you think of a summer BBQ, the default menu in your mind is probably burgers and hot dogs. There's nothing wrong with the classics! But there are some easy and delicious upgrades you can add to your upcoming summer party spread that are guaranteed to leave your guests talking about your get-together for the rest of summer.
If you're a fan of tradition and want to stick with hamburgers and hot dogs, get a little fancy with your topping choices. Offer a range of condiment flavors, some "unique" add-ons guests can top their protein of choice with, and maybe even consider trying a different protein altogether like chicken burgers or plant-based hot dogs. For side dishes, go beyond the bowl of chips and try one of these recipes. Cooking the food is only part of the fun of hosting. Proudly display the fruits of all that meal prep with a stylish yet functional serving setup. We also have a checklist of ways to make sure your backyard is party-ready—click here to read it!
Keep the Party Going
Hosting a dinner party outside in the summer can be one of the most memorable and enjoyable ways to spend a summer evening. Set up a couple of games or activity areas in your yard to keep everyone occupied while the food is cooking or for when the littlest party goers start to get bored.

If you want people to stay after the sun has gone down, string outdoor LED lights overhead (these solar powered options won't eat into your power bill) and keep a party playlist going through outdoor speakers. As the main course wraps, set up either a s'mores bar by a firepit or create an ice cream sundae dream world with tons of different ice cream flavors, toppings, and cones or bowls.
Create an Oasis
If you plan on hosting a lot of outdoor parties this year (fall in the South is still prime outdoor entertaining!), start prepping now with repairs, upgrades or all-new additions that will take your outdoor space to the next level. If your home's deck is faded or splintering, you may be able to get it looking brand-new with some sanding and a fresh coat of stain. If boards are warped, cracking, or shifting underfoot, it's time to invest in a new deck.

If you have a deck, porch, or patio area that you've always wanted to enjoy year-round, consider transforming that space into a sunroom. The addition could add value to your home, would give you the flexibility to host parties any time of the year, and could provide you with an oasis that's connected with the outdoors but with the continued comforts of the indoors.
Shumate is here to help you prepare for a summer full of outdoor parties and countless memories. We are proud to offer handyman services to metro Atlanta area homeowners and would love to help you build an outdoor entertaining space that's a perfect fit for your home. Call us now at 678-SHUMATE or schedule online.
Back to Blog Home