Top Fun Things to Try with Your Family in Georgia
Fun things can have a different meaning for different people, but whatever your thing is, you'll be able to find it in Georgia! Whether you're a history buff, a nature lover, a foodie, or interested in observing people and culture, you and your family will find something sure to delight you in this beautiful state.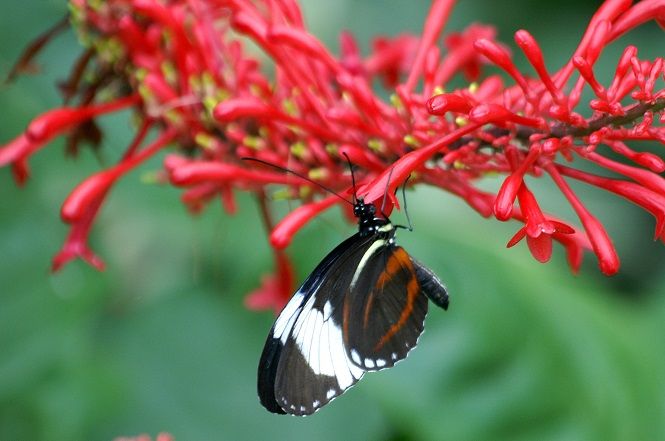 Here are a few favorites:
Callaway Resort & Gardens
You'll find a wide variety of recreational attractions and activities at this 6500-acre resort complex in Pine Mountain, Georgia. Just 60 minutes southwest of Atlanta's Hartsfield Jackson International Airport and 30 minutes north of Columbus, Callaway Resort & Gardens is a unique place that families, couples, and friends can enjoy together.
Nature lovers need to allow plenty of time to walk the hiking trails and bike on the Discovery Bike Trail, which weaves through the wooded gardens. The Cecil B. Day Butterfly Center has hundreds of butterflies representing more than 50 species, and in the spring, Callaway Gardens offers one of the world's largest displays-more than 20,000 azaleas, plus daffodils, tulips, dogwoods, and more.
Robin Beach provides a white sand beach and plenty of activities, including water skiing, wakeboarding, and tubing. Golfers can enjoy a beautiful scenic course or the world-class, challenging PGA-level course. If you prefer tennis, you'll find ten lighted courts and professional instructors on site. A luxurious full-service spa provides pampering services to remember.
Accommodations are available at the resort. Choose a room at the Lodge or rent a home-away-from-home cottage or spacious, upscale villa. There's so much to see and do at Calloway Gardens, you'll have to stay awhile to see and experience it all.
Georgia Aquarium
The Georgia Aquarium is one of the largest aquariums in North America. It has dolphins, whales, penguins, sea otters, manta rays, and sea lions, and is a place that will every member of the family will enjoy.
Savannah Historic District
If you're a history buff, you won't want to miss a visit to beautiful Savannah, GA. Rich in Civil War history, Savannah offers historic charm and beauty. Visit Wormsloe historic site to see the oak-lined driveway, ruins of a colonial estate, gardens, and trails. Stroll along sidewalks lined with trees dripping with Spanish moss. Explore unique boutiques and antique shops. And, be sure to sample southern cooking at its finest.
Martin Luther King Jr. National Historic Site
Walking the famous Sweet Auburn Historic District streets in Atlanta's old Fourth Ward is like stepping back in time. See the birth home of Martin Luther King Jr. and the Ebenezer Baptist Church where he was a pastor. The International World Peace Rose Gardens displays famous quotes about peace. A trip along the streets where courageous civil rights pioneers walked provides an opportunity to talk to kids about equality, diversity, and love.
High Museum of Art
The art collection at the High Museum of Art is impressive with pieces from artists like Claude Monet, Camille Pissarro, and Jean-Baptiste-Camille Corot. The photography section features prominent contemporary photographer Vik Muniz. For those interested in HVAC services in Duluth, admission to the High Museum of Art includes free guided tours for families on Saturdays and Sundays. The guides explain the artwork in a way that even a child can understand.
Speaking of children, the museum provides opportunities for kids to create their own art, so be sure to check the calendar for these events.
There are so many more things to see and do in Georgia. Your family can enjoy art, music, dance, sports, history, nature trails, amusement parks, beaches, mountains, luxurious spas, delicious foods, wineries, fairs and festivals, and all kinds of shopping-all without ever leaving this beautiful state.
Back to Blog Home