5 New Year's Eve Games to Play with Kids
When planning your New Year's Eve festivities, don't forget the kids! Whether you're hiring a sitter, leaving the kids with Mimi and Pops, or hosting a family-friendly party, keep the kids busy with a variety of games and activities. Plan 2-3 games but leave time in between for eating, a movie, or a kid's karaoke contest. Here are 5 fun games suitable for kids of all ages.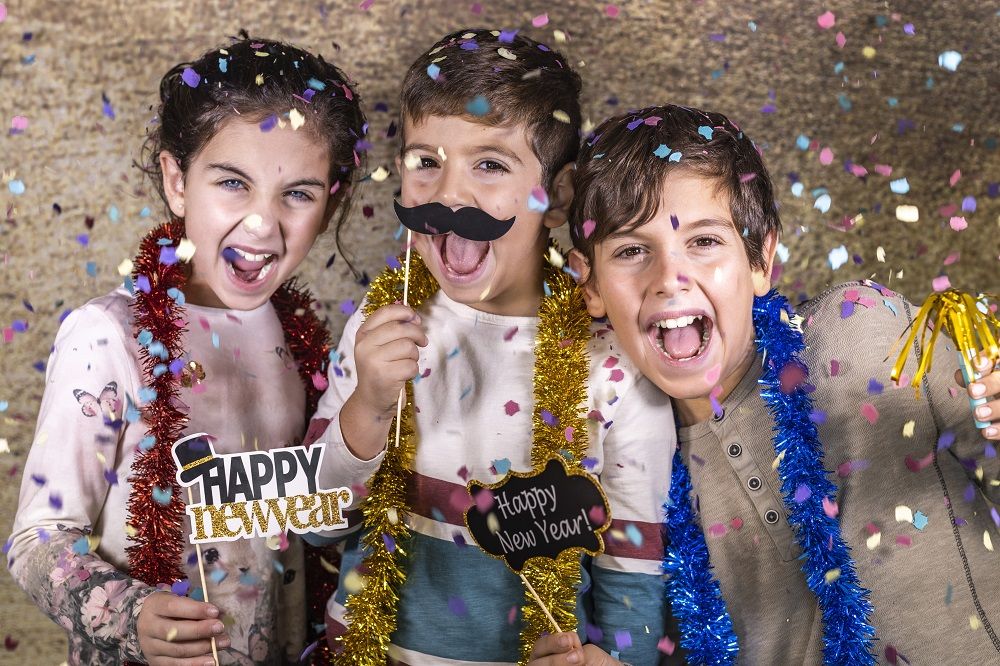 Chopstick Pass-along
For this hilarious game, you'll need a paper plate, chopsticks, and one each of the following:
Marshmallow
Cranberry
Bead
Bean
Walnut
Players sit in a circle. Hand out one pair of chopsticks to each player. Put the "ingredients" on the paper plate and give it to the first player. They must pick up each item with the chopsticks and pass it to the next person. That person passes it on to the next person. Each item must make it around the circle without being dropped. Dropping an item means it goes back to the first person for another pass around the circle. No hands! If you have little ones who can't handle chopsticks, let them use spoons. Set a timer for 5 minutes to make the game more challenging. You engage in this game not only on Christmas Eve but also as part of rainy day activities.
New Year's Eve Treasure Hunt
Kid's love treasure hunts! For this one, you'll need to buy party hats, noisemakers, balloons, and other New Year's Eve props. Create a treasure map and have each clue lead to the next. Use common household objects as clues. At each destination on the treasure map, provide a treat. At the last destination, give each child their party props. Now, they're ready for the New Year's Eve countdown!
Charades New Year's Eve Style
Divide the kids into two teams. Fill a top hat with the prompts for the game. Create New Year's Eve-related prompts such as:
Noisemaker
Sparkler
Countdown
Confetti
Times Square
Clock
Parade
Midnight
Resolution
Charades is all about gestures, so no words are allowed. If the kids get tired of acting out the prompts, switch over to a game of Pictionary.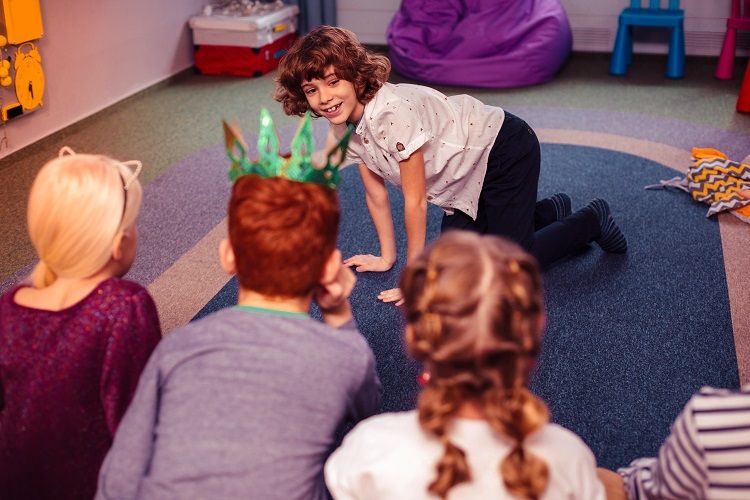 The Marshmallow Toss
For this game you'll only need one prop: a bag or two of giant-sized marshmallows. Separate the kids into team of two. Have them face each other. One person tosses and the other catches the marshmallows in their mouth. Switch sides. At the end of the game, the team with the most caught marshmallows wins a prize. Follow the game with hot chocolate and of course, marshmallows.
New Year's Eve Dress-Up
Gather a bag full of hats, scarves, costume jewelry, and whatever else you can find for playing dress-up. Have the kids sit in a circle. Play music and pass the bag. When the music stops, the person with the bag takes an item and puts it on. Continue playing until the bag is empty and each child is wearing something silly.
Did this post bring back memories of holidays past? We hope you have a wonderful and safe New Year's Eve. Have fun with the kids and make memories they'll treasure for a lifetime.
Back to Blog Home