New Year's Resolution Ideas for Your Home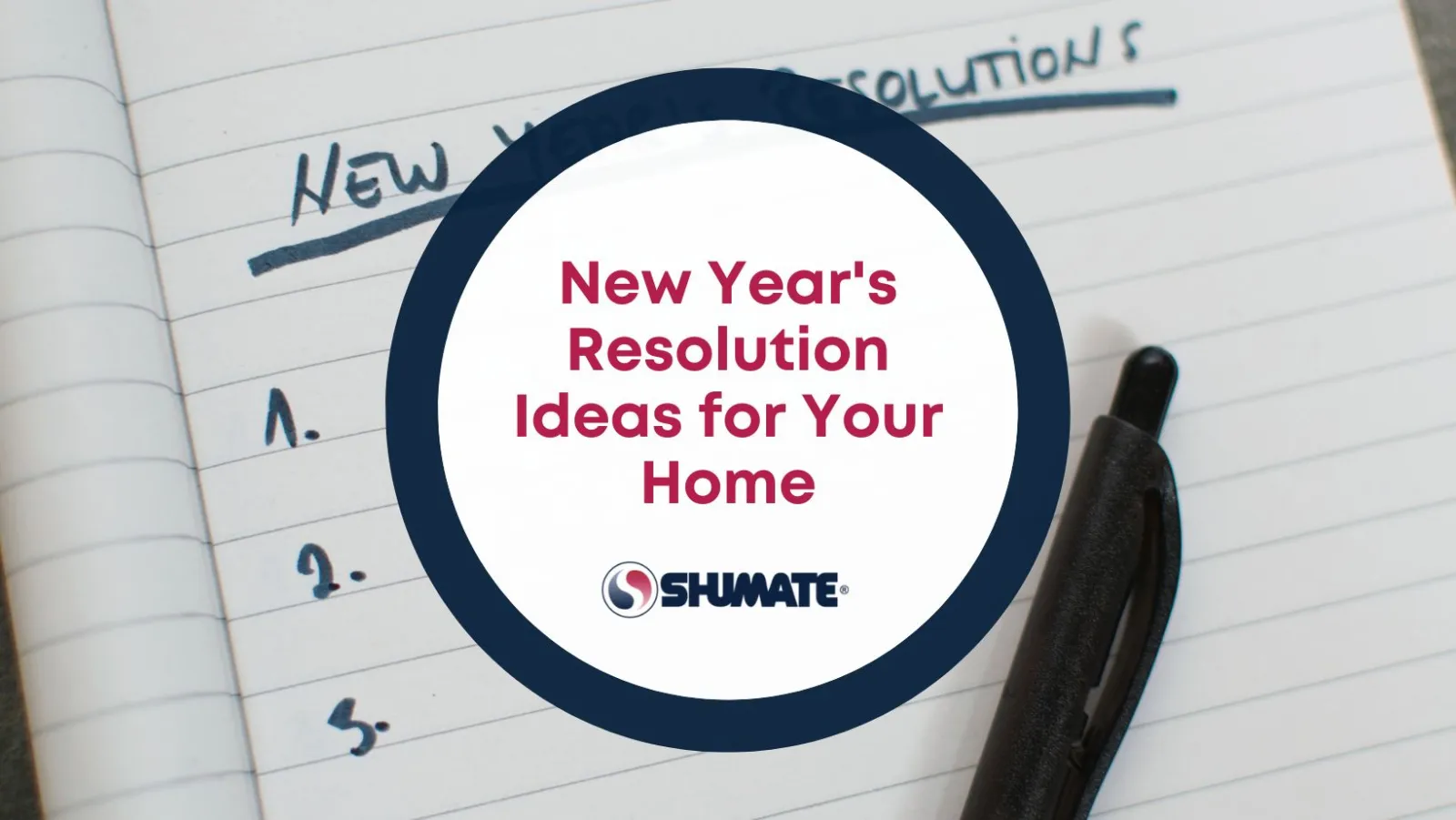 Start 2023 off strong with some New Year's resolutions for your home
Welcome to 2023! The beginning of a new year is always exciting and is usually a time when a lot of us focus on how we can best use the next 12 months. As you think about setting New Year's resolutions for yourself, why not create a separate list of goals for your home? We wanted to share a few New Year's resolution ideas for your home that will help make 2023 the best year yet for you and your loved ones.
Add a Home Office or Guest Bedroom
Do you have a child headed off to college this year? Is there a room in your house that was supposed to be an office or craft space that has turned into more of a catch-all? Make a resolution to use every part of your home wisely this year, but don't forget about making it fun, too! If you've been considering creating a home office, a workout room (to support your New Year's resolutions!), or a guest bedroom out of a rarely used room, the beginning of the year is a great time to get started. If you're unsure of where to start or how you'll find the time for a renovation in your busy schedule, give Shumate a call! We offer handyman service to metro Atlanta area residents and would love to help you get more use (and fun) out of your home this year.
Photo by Creative Vix
Enjoy Your Backyard More
Your home extends beyond its walls, or at least it can. Spending more time outdoors in 2023 is a great resolution to have, with its added health benefits of fresh air and vitamin D. Getting outside regularly is also a great way to reduce stress and improve your sleep quality. (Read about more benefits here)
In order to want to spend more time in your backyard, you need to keep it appealing throughout the year. Set a lawn maintenance schedule that includes regular pest control to keep your outdoor entertaining space free of bites and swatting. Exercise your green thumb and think of plants you can add to your backyard that will create visual interest year-round and also support native pollinators and wildlife.
Reduce Your Energy Costs
Saving money is a goal on everyone's resolutions list this year, and there are many things you can do around your home to help you keep more of your hard-earned money in your bank account. Simple additions like a smart home thermostat will help you actually see when you're saving money on energy usage.
The biggest contributors to your overall energy consumption are your home's major appliances and comfort equipment like an HVAC system. If your current appliances are at least a decade old, they are likely reaching a point where you should consider if it's worth paying for maintenance or just upgrade them completely. New appliances are becoming more and more energy conscious, so an initial investment in them will end up paying you back in saved energy usage throughout the year.
Like appliances, your home's HVAC system will start to have a major effect on your monthly utility bill after it's been in use for 10-15 years. In addition to more frequent maintenance needed, older HVAC systems may also be using outdated components that will require replacement. If required repairs are stacking up, it may make more financial sense to upgrade your home's HVAC system with a new, more energy efficient model. If you're unsure of where to even start with that process, don't hesitate to give us a call. Shumate's comfort advisors are ready to help discuss your current HVAC system and see if there are repairs or a complete HVAC system replacement needed.
Make a Cleaning Plan You'll Be Able To Stick With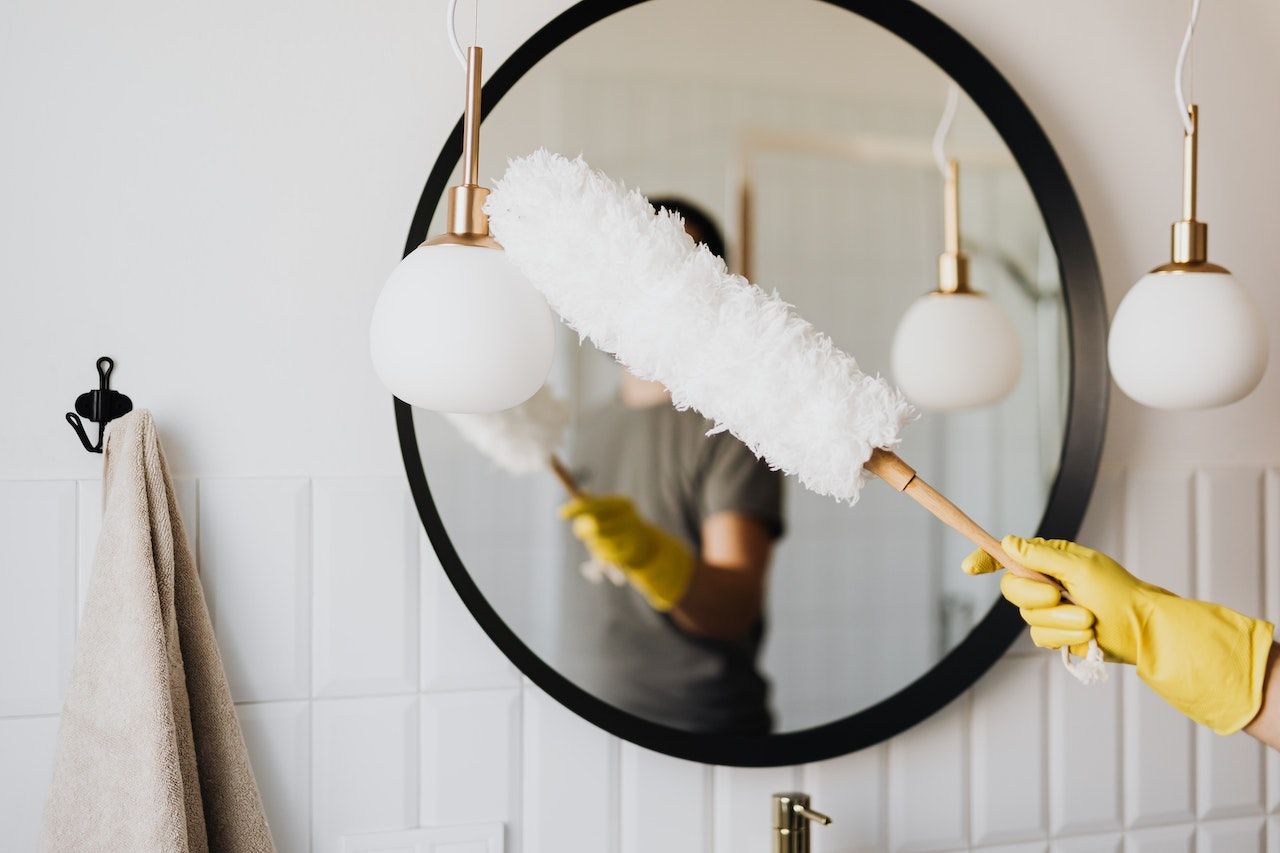 We know cleaning doesn't sound like a very fun goal for the year, but regular cleaning has more benefits than just visual appeal. A clean home can help you sleep better and reduce your overall stress. (Read about other benefits of a clean house in this article.) Regular cleaning will also help you stay on top of the indoor allergens and irritants in your home, like dust and bacteria. Staying organized will also help reduce spending on unnecessary items and purchases, since you will be more on top of what you have and actually need.
Improve Your Home's Indoor Air Quality
Giving yourself the gift of cleaner air is a New Year's resolution anyone can see the benefit of! Improving your home's indoor air quality will keep you healthier, help you sleep better, and strengthen your cognitive function and health. So how do you go about improving the indoor air quality of your home?
While you will never eliminate 100% of the indoor air contaminants in your home, you can get rid of the vast majority by regularly cleaning your home's floors, dusting all surfaces, removing excess moisture with dehumidifiers, and regularly changing your HVAC system's air filter. Air purifiers are another way to constantly be improving your home's indoor air quality without having to give it much thought! Shumate offers a variety of air purifier options to fit any house size and needs. Call us today to learn which option would be best for you.

How will you make 2023 the best year yet for you and your home? At Shumate, we are ready to help you in any way we can, from HVAC repair and replacement to handyman services and plumbing and electrical repair. Call us today at 678-SHUMATE or schedule online and a member of the Shumate team will be glad to help keep you comfortable this year!
Back to Blog Home