Atlanta Air Purifier System Installation
Shumate Heating and Air offers services that help your whole house. These systems add filtration to purify the air and improves indoor air quality (IAQ) by removing odors, bacteria, viruses and allergens from the HVAC airstream!
Schedule Service Online
We Offer the Best Solution in Air Purified Systems
for Your Home
This is a difficult time for everyone. With everyone in your home, you need a reliable system that works to protect your family. Shumate offers a number of products to keep your home safe.
Ultravation Progressive Media Air Cleaners
Ultravation® Progressive Media Air Cleaners with UltraStrand™ media technology remove particulates as small as 3 microns! They have better capture capability yet match MERV 8 pressure drop characteristics.
The versatile right angle design cabinet with adjustable inlet saves space and simplifies installation. The cabinet opens on either end to fit any installation configuration.
Ultravation® UVCatalyst™ Photocatalytic Air Purifier
Purifies circulating HVAC air
Freshens indoor air
Removes odors
Kills airborne bacteria, viruses and allergens such as microscopic mold
Decomposes VOCs
Schumate provides central air services which incorporate the UVCatalyst air purifier. Activated carbon is well known for its ability to adsorb odors, smoke - all types of airborne organics. Ultravation designers set out to create a whole house air purifier that would take advantage of the properties of activated carbon, as well as disinfect the air and HVAC surfaces. The result is the Ultravation® UVCatalyst™, a titanium dioxide infused, activated carbon / photocatalytic air purifier, that does all of this and more: the system self-cleans so there are no filters to replace, just UV lamp changes at two-year intervals.
UvPhotoMax Photocatalytic Air Purifiers Signature Series
In the traditional sense, a household HVAC system adds great comfort to a home by cooling and heating the air, as well as controlling humidity. With the addition of UVPhotoMAX™ your HVAC system can do much more!
Germicidal UVC light disinfects the air
The UVPhotoMAX™ air purifier uses UV light to kill millions of airborne bacteria and viruses (including the flu). UV is a well known disinfectant, used since the 1930s in hospitals, doctors offices, pharmacy and food industries, as well as water treatment. It simply inactivates microscopic organisms, rendering them harmless. It leaves no by-products and uses no chemicals. UV is a component of sunlight-natures way of controlling airborne microorganisms.
ReFresh™ system destroys odors
At the heart of each UVPhotoMAX is the Ultravation® ReFresh™ advanced oxidation photocatalytic reactor, controlled by the Photon Clarifier*** for optimizing performance. Hundreds of odors from pets, foods, cooking, trash and garbage, paint, carpet, cleaning agents, plus musty damp smells from mold and mildew are broken down. All organic odors (from VOCs*) are treated.
Relief for allergy sufferers
ReFresh™ advanced oxidation breaks up and destroys airborne mold and other allergens, too. When the optional EZ-Light 6P™ is installed and connected to the UVPhotoMAX base unit, airborne mold allergen caused by the typically moldy HVAC coils is dramatically reduced.
Save Energy with UVPhotoMAX
The EZ-Light 6P™ remote UVC light option keeps mold and other bio-contamination from growing on the moist areas inside the HVAC system. Keeping the cooling coil very clean dramatically reduces mold allergen counts, and prevents biogrowth from clogging up cooling coil fins. Clogged fins insulate and restrict air flow causing the HVAC system to work harder, wasting significant energy.
UltraMax Whole House Germicidal UV Air Treatment
The Earth's ozone layer allows just enough UV light from the sun through the atmosphere to keep the air from being overly contaminated with bacteria and viruses. Since realizing this, people have harnessed the power of UV light to control biogrowth anywhere it is harmful. UV is used widely in the medical, pharmaceutical as well as the food and beverage industries to sterilize instruments, equipment, and especially water.
Bring sunlight home with UltraMAX. Installed in your HVAC system, it will silently work 24-7 to destroy airborne microorganisms circulating through the HVAC system. AND, UltraMAX's powerful UV kills mold and other bio-growth on interior HVAC surfaces, reducing mold spores — one of the top ten allergens — by the millions!
Everyday activities from cleaning to cooking — even pet odors — can get trapped inside your home. The Ultravation® ReFresh™ Photocatalyst Odor Reduction system works something like your car's catalytic converter to decompose odors. Powered by UV light coming from the UltraMAX system, it uses an Ultravation® proprietary titanium dioxide compound to chemically breakdown VOC* odors. It's effective on odors from hundreds of sources and requires no maintenance in a filtered HVAC system. Lasts five years and works with all 16" UV lamp UltraMAX™ models.
iWave Ionization
iWave devices are bi-polar, meaning they use two emitters to create equal amounts of positive and negative ions. When these ions are injected into the air stream, creating a plasma region, they break down passing pollutants and gases into harmless compounds like oxygen, carbon dioxide, nitrogen and water vapor. When the ions come in contact with viruses, bacteria or mold, they remove the hydrogen molecules from the pathogens. Without hydrogen, the pathogens have no source of energy and will die. The ions also attach to allergens, such as pollen, smoke and other particles, causing them to band together until they are large enough to be caught by filters.
iWave's technology generates the same ions that nature creates with lightning, waterfalls, ocean waves, etc. Nature uses ion energy to break apart molecules, naturally cleaning the air and producing a healthy environment. The only difference between iWave's technology and nature is that iWave does it without developing detectable ozone. In fact, third party testing of iWave technology by Intertek/ETL to the UL867 ozone chamber test confirmed ozone levels less than 0.00PPM!
How iWave Ionization Differs from PCO Technology
Unlike iWave's bi-polar ionization method, Photo Catalytic Oxidation (PCO) technology uses UV light, commonly with titanium dioxide (TiO2) and often with other alloys, to create ionization. The Centers for Disease Control (CDC) has warned of cancerous risks involved with TiO2* - not something you want in a building's air quality!
ASHRAE issued a position document in January 2015 on Filtration and Air Cleaning where they cautioned UV lamps used in many PCO devices can emit significant ozone - known to be harmful for human health. They also observed and reported on page 9 of the document "…potential of an incomplete oxidizing process, which produces by-products of reaction that can be more toxic or harmful than the original constituents (i.e. formaldehyde). The catalysts can be contaminated (poisoned) by airborne reagents and/or products of oxidation, which results in reduced or total efficiency failure of the process." Lastly, the PCO approach requires the replacement of the UV cell every year or two. Bi-polar ionization requires no replacement parts, and on the self-cleaning models, they are maintenance free. This chart several advantages of iWave technology over two common market approaches.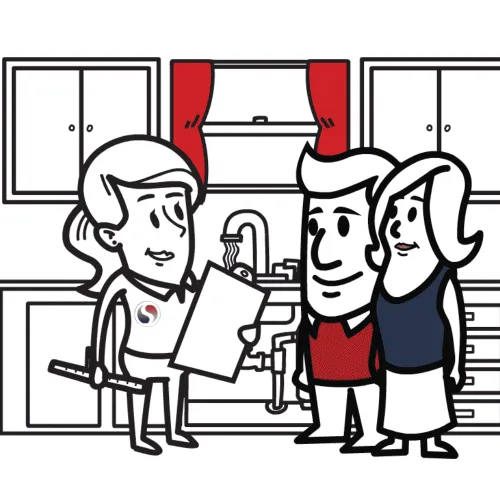 We Care About You and Your Family
Call us today to see which system is right for your home.
Call for an Appointment
At this time COVID-19 virus has not been made available for testing. However, these purifier products have been proven through independent lab testing to significantly reduce a wide variety of pathogens and viruses similar to coronavirus in the breathing zone and on hard non-porous surfaces. It is important to note that we make no medical claims. Click here for information on other HVAC services Shumate provides.