When Is The Best Time to Upgrade Your Home's HVAC?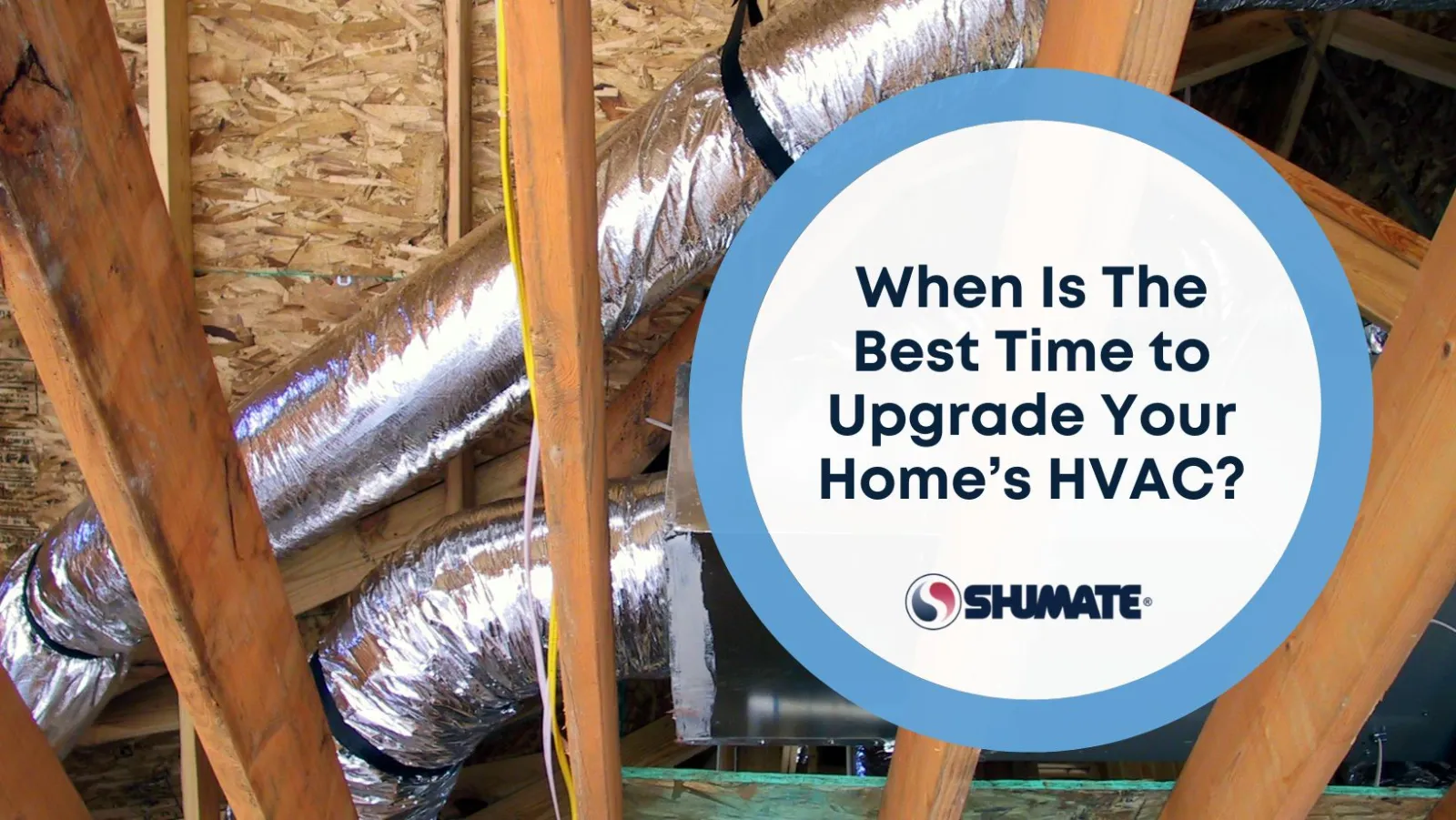 Need to replace your home's HVAC? Learn what time of year is the best time to do it!
When you buy a home, you understand that there are certain inevitable costs that will arise during your time in your house. Appliances will need to be replaced, paint and carpeting will wear over time, and outdoor maintenance and landscaping will ebb and flow with the seasons. Some of the biggest costs you may encounter as a homeowner are also the ones that are most vital to your comfort and protection, like your house's roof or foundation.
In Georgia, one of the most important components of your house is its HVAC system. Georgia summers are much easier to endure when you have reliable air conditioning flowing throughout your house, and when temperatures cool down in the fall and winter, having heat to keep you and your loved ones warm is important. So when your home's HVAC system starts to waver, how do you know when to repair or when to completely replace the system?
Why do HVAC systems need to be replaced?
Because of where most HVAC systems are installed in homes, there's a possibility that it may be damaged, by accident or by unwanted houseguests. If your system is located in your home's basement, ductwork can become damaged if there is a leak in the upper floor of the home, and the HVAC system itself can be damaged by something hitting it.
If your HVAC system is located in your home's attic, there is always a chance for critters to try to make their nest in the ductwork, or chew through wiring. Anything stacked close to or leaning against the HVAC system can also potentially cause exterior damage if it were to fall.
Another valid reason to completely upgrade your home's HVAC system is if it is outdated. Yes, there are certain things you can replace to temporarily delay replacing your HVAC system, but there comes a point when it no longer makes financial sense to repair a system that just needs to be upgraded. An example of such a situation would be if your system is still using R-22 coolant. This is no longer manufactured and sold, so if your system were to develop a coolant leak, it would be impossible to just refill the system.
If you have added onto your home or finished a part of your basement or attic space, you may need to consider upgrading your home's HVAC system to accommodate the additional heating and cooling needs of your home. How will you know if you need to make that big of a change? If you notice your utility bills constantly increasing or if your HVAC system seems to always be running, that means you are maxing out its capacity, which is not only costing you more money but is also diminishing the life of your HVAC system.
Best time to upgrade your home's HVAC system
Replacing your home's HVAC system will be an investment, for sure, so it's important to be strategic about your timing of replacement (if you have that luxury!). In Georgia, the areas we serve see heavy usage of HVAC systems during spring through summer, and again once the colder winter temperatures arrive. This leaves late winter/early spring and fall as optimal times to have your home's entire HVAC system replaced.
Those times of the year will be easier to get an appointment scheduled, as there won't be constant repair requests for heating or air conditioning issues. Components for your upgrade will also be more likely to be in stock, since there won't be a heavy demand on parts like there is when summer and winter repairs start stacking up.
Protect your investment
Like any major purchase or investment, you want to make sure you've got a safety net of some sort that will come to the rescue if an issue pops up. Installing a brand-new HVAC system in your home is no exception. Your new system will come with a manufacturer warranty for a set number of years, but that warranty is for if something breaks. You can save your system from getting to that point by having regular preventative maintenance done on it.
Shumate's Signature Member program offers pre-season preventive maintenance check-ups twice a year that include an inspection, cleaning, and tune-up. These check-ups will ensure that you and your loved ones are always comfortable in your home, no matter the season. Signature Members also receive priority scheduling for service visits, a 15% discount on parts and labor for any emergency services, and no overtime rates, even on nights, holidays and weekends. Click here to learn more about becoming a Signature Member with Shumate!

Give your house a helping hand to stay appropriately warm and cool throughout the year with the perfect HVAC system. At Shumate, we are ready to help you in any way we can, from HVAC repair and replacement to handyman services and plumbing and electrical repair. Call us today at 678-SHUMATE or schedule online and a member of the Shumate team will be glad to help keep you comfortable this year!

Back to Blog Home