Minimize Your Spring Allergies With the Help of Your Home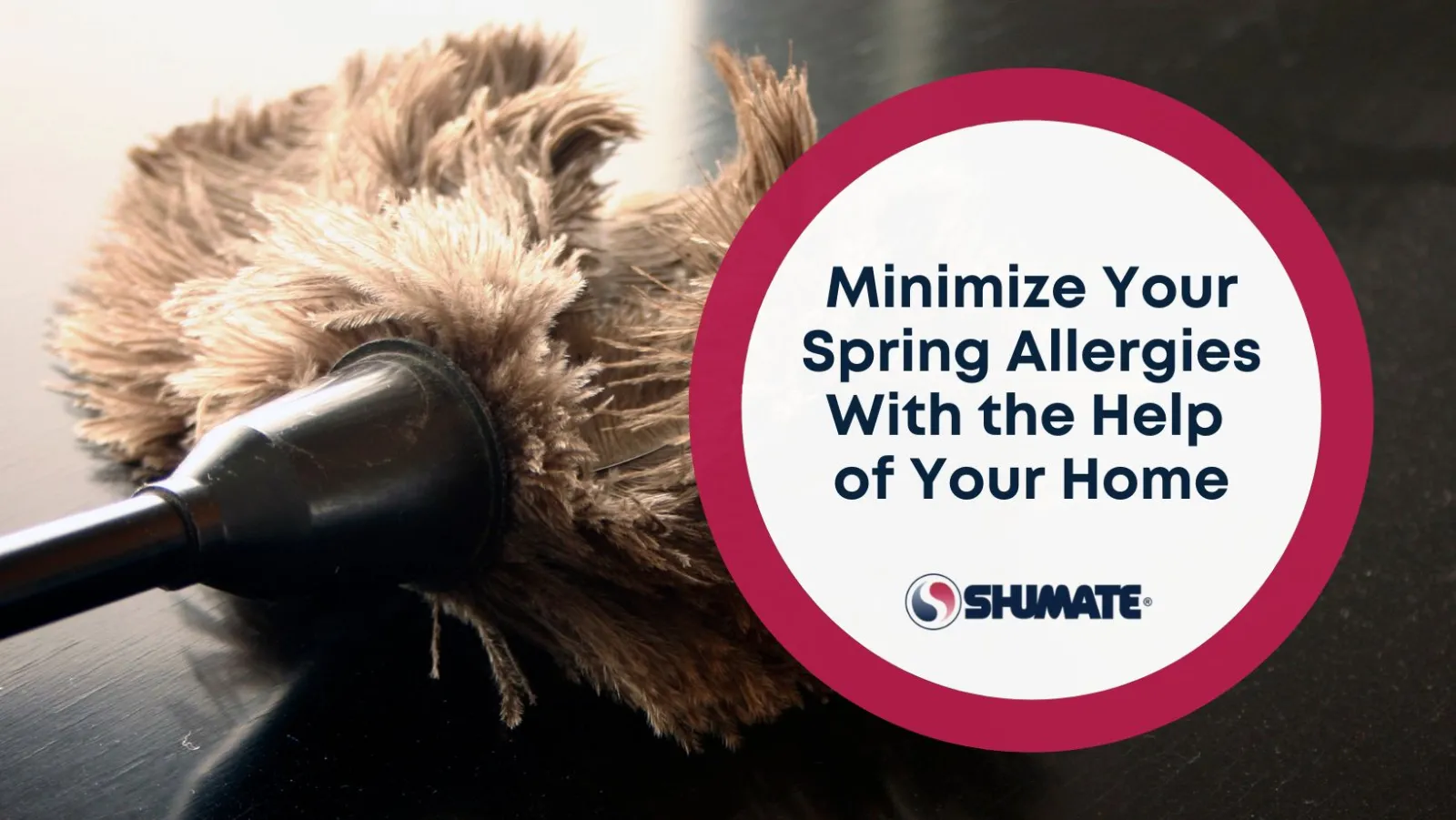 Spring allergies have sprung early in Georgia this year—learn how to minimize them!
This month brings Spring back to Georgia, which means beautiful temperatures, more sunshine…and allergy season. Don't let that last part bring you down! Even if you're one of the 50 million Americans who suffer from allergies each year, you can still enjoy Spring with a little help from your home. Georgia has its fair share of allergen sources (we're looking at you, pine trees) but overall, our state ranks fairly low on lists of states with the worst allergies. This means there's hope for you finding a way to overcome those Spring sniffles before they take over!
We compiled a list of ways your home can help you fight off allergies these next few weeks, but they do involve a collaborative effort. Keep reading to see what you can do!
Purify Your Air
The cleaner the air in your home, the easier you will breathe. What a no-brainer, right? Well, it's one thing to acknowledge the power of clean air for allergy sufferers, and it's another thing entirely to be able to put that power to work.
One of the biggest roadblocks to having purified air in your home is dust. That's why it's so important to stay on top of regular replacement of your home's air filters. Your home's HVAC system is one of the biggest defenses your home has against dust, allergens, and air-borne bacteria, so make sure it's set up with a high-quality filter that is changed regularly. (Set a reminder in your phone to change it, if your system doesn't alert you!)
If you have air purifiers in your home, they also need regular filter changes to keep running optimally. Another way you can purify room air in your home is by including houseplants in your decor. Since plants cycle air through themselves as part of their food/energy generation, they double as great natural air filters that also bring a touch of life wherever you place them. If you're curious about which houseplants are best for the job, we found this list of 26 of the best houseplants for air purification.
Just like your home's HVAC system, another massive contributor to your home's air quality are your home's ductwork. These are a major out-of-sight-out-of-mind piece of the home, but keeping your ductwork clean and clear is absolutely vital to not only breathing cleaner air but also allowing your home's HVAC system to work at peak performance. It's never a bad idea to schedule a ductwork cleaning for your home. Shumate offers Duct Cleaning services for our Atlanta-area customers—click here to learn more!
Target Sources of Dust and Allergens
Dust can truly find a home anywhere. This spells bad news for allergy sufferers. The best way to control dust in your home is to start with a clean slate. Clean surfaces like tables, shelves, ledges, blinds, and any other horizontal and not frequently used surfaces at least once a week during allergy season. Use microfiber cloths that will attract and trap dust particles and make sure you don't shake them out as you clean.
For bigger surfaces in your home, like carpets, curtains, and upholstered furniture, vacuum once a week and make sure you are emptying the canister or bin after each cleaning. If your vacuum has a washable filter, keep up with that maintenance, too, so that you know you are cleaning up as much dust as possible each time you vacuum.
Keep a Regular Cleaning Schedule
Beyond dusting, you need to establish a regular overall cleaning schedule so that you can catch any other allergens or irritants that may be hiding out in your home. Think about the places you spend the most time and give those rooms extra attention. The pillows, sheets, and mattresses in your home are magnets for not only dust and dander but also bacteria and other irritants. Change your sheets once a week, cover your pillows with protective cases, and clean your mattresses every six months.
If your home has carpeting, area rugs, or bathmats, you need to be vacuuming them at a minimum of once a week. Small rugs and bath mats can easily be tossed into the washing machine to help disinfect and deodorize. Curtains are another part of your home that you should be vacuuming frequently and washing at least once or twice a year.
Invest in High-Quality Cleaning Tools
Are there overpriced products out there that promise to give you the cleanest home on the planet but aren't worth the investment? Of course, but that doesn't mean you should turn your nose up at every moderately priced cleaning tool! Do your research and find out which brands have actually backed up their cleaning claims with research and certifications. (If you're in the market for a vacuum that will help kick allergies out, here are six vacuums that have scored high.)
If you have found your house really struggles with dust and dander, air purifiers could be a game-changer for you. There are a wide variety of models available that can effectively clean one or more rooms with hardly any additional energy consumption. If you want some expert guidance on what the best air purifier options are for your specific home, call Shumate today. Our technicians are certified by the International Indoor Air Quality Commission, which means we can quickly identify where your home needs assistance with air quality control and which products will help keep you breathing clearly.

With a little help from your home, you can enjoy your Georgia spring without the constant threat of allergies. At Shumate, we are ready to help you in any way we can, from HVAC repair and replacement to handyman services and plumbing and electrical repair. Call us today at 678-SHUMATE or schedule online and a member of the Shumate team will be glad to help keep you comfortable this year!

Back to Blog Home