5 DIY Projects To Tackle While Spending More Time Indoors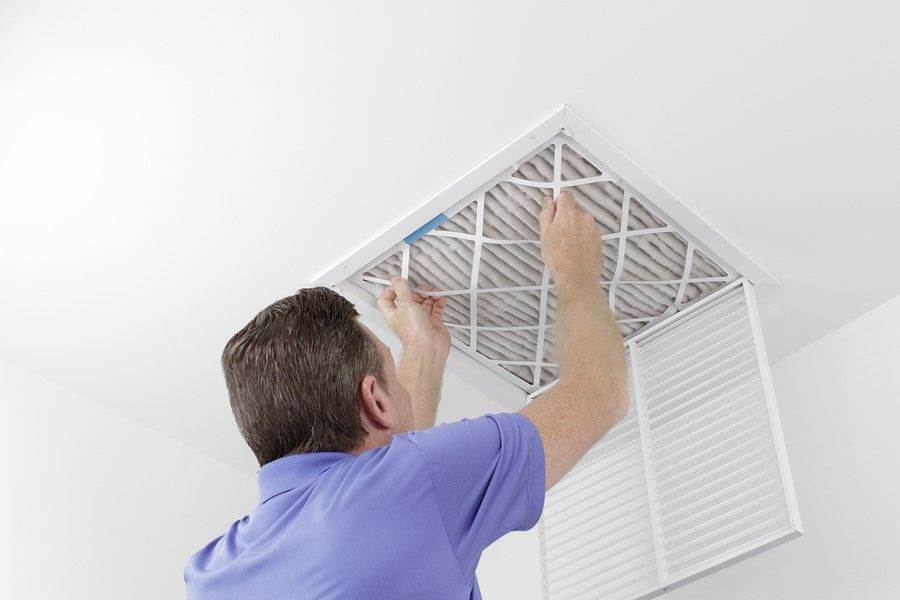 If you're staying home more these days, it's easy to feel like you're not doing much with your time. But while there's nothing anyone can do about the public health crisis the world is facing, you have options if you want to create positives out of a negative experience—and tackling some long-avoided home projects just may do the trick.
With more time at home, you can now dedicate more time to certain DIY projects and maintenance needs that often get put on the back burner. Here are five easy ideas to keep you busy as you stay indoors.
1. Upgrade your landscaping.
As spring temperatures warm up, yard work and landscaping are an easy distraction. Whether you're giving your lawn some extra love, adding new plants to your property, or even taking on bigger projects like building or updating a retaining wall, outdoor projects can get you out in the sun and fresh air even while you're stuck at home. Use online guides and videos to learn the skills you need to give your property a face-lift.
2. Replace all of your air filters.
Furnace filters need to be changed regularly, but it's easy to forget about this maintenance task if you haven't established a routine. Similarly, air purifiers and other filtering devices need to be cleaned out and given a new filter periodically, according to the manufacturer's guidelines.
"A typical one-inch furnace filter needs to be replaced every three months or so at a minimum, but you should replace your furnace air filter whenever it is visibly dirty," says a heater repair spokesperson for Shumate Heating and Air. "Some homes will generate more dust and particulates, causing homeowners to change filters more frequently. Try to check your filters at least once a month to verify that they're clean and still in good working order."
3. Test and update smoke and carbon monoxide detectors.
Most people struggle with remembering to check detectors periodically. Use quarantine to tackle this easy project: Push the test button on each smoke and carbon monoxide detector to make sure the device is working. Replace batteries in any detectors that aren't active.1
This is also a good time to ensure you have the right number of smoke detectors in your house, including one detector in each bedroom. And if it's time to install a new detector, you might consider installing a smart device that delivers reports and notifications to your smartphone.
4. Check your HVAC's condensate drain.
When mold and mildew build-up on your HVAC condensate drain line, it can cause water to back up, which creates a potential problem for your unit. Checking this drain line is easy: All you have to do is locate the white PVC drain pipe leading from your HVAC system outdoors, and then find the cleanout tee on a vertical section of that pipe where you can slowly pour water and test the pipe's integrity.
"If the water starts to back up while being poured down the pipe, it's a clear sign that there's a partial or full blockage in the pipe," says an HVAC servicing spokesperson for Shumate Heating and Air. "Meanwhile, if you notice dripping or leaking from the pipe, it's likely being caused by a leak in the pipe, which will need to be replaced."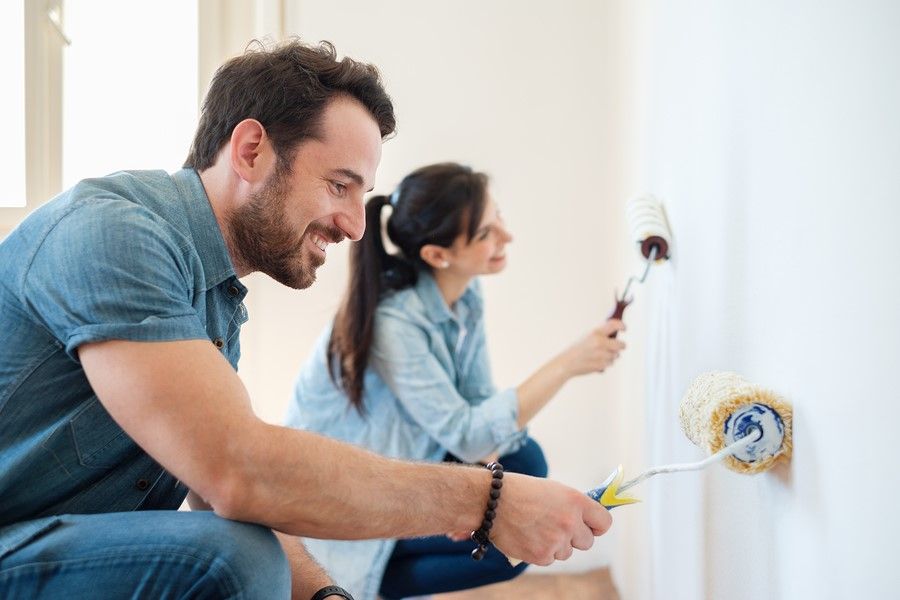 5. Touch up interior paint throughout your house.
Interior painting can be a pain, especially when it comes to touching up chips, scuffs and scratches that develop over time. But if you're stuck at home, there's no better time to pull those paint cans out of storage and beautify the parts of your home that are showing the wear and tear of heavy use.2
Consider using painter's tape to mark spots to be touched up before you pull out your paint. This will make it much easier to quickly apply touch-ups as you go through your home.
When you're stuck at home, it's easy to start feeling a little stir-crazy. The best thing you can do is find simple ways to stay busy—and since it's often hard to find time for home projects, these are a perfect way to accomplish two goals at once.
Sources:
1. More about how to test smoke alarms in home
2. More in 10 Small DIY Projects article.
Back to Blog Home