10 Great Atlanta Day Trip Destinations
On average,nearly 50 million peoplevisit Atlanta every year. The capital of Georgia has a rich, fascinating history and is a current mecca for businesses. Combined with the many beautiful and exciting sights to see and places to visit, you can see why Atlanta is such a popular destination for people from all over the world. Here are ten places you won't want to skip while visiting Atlanta for the day.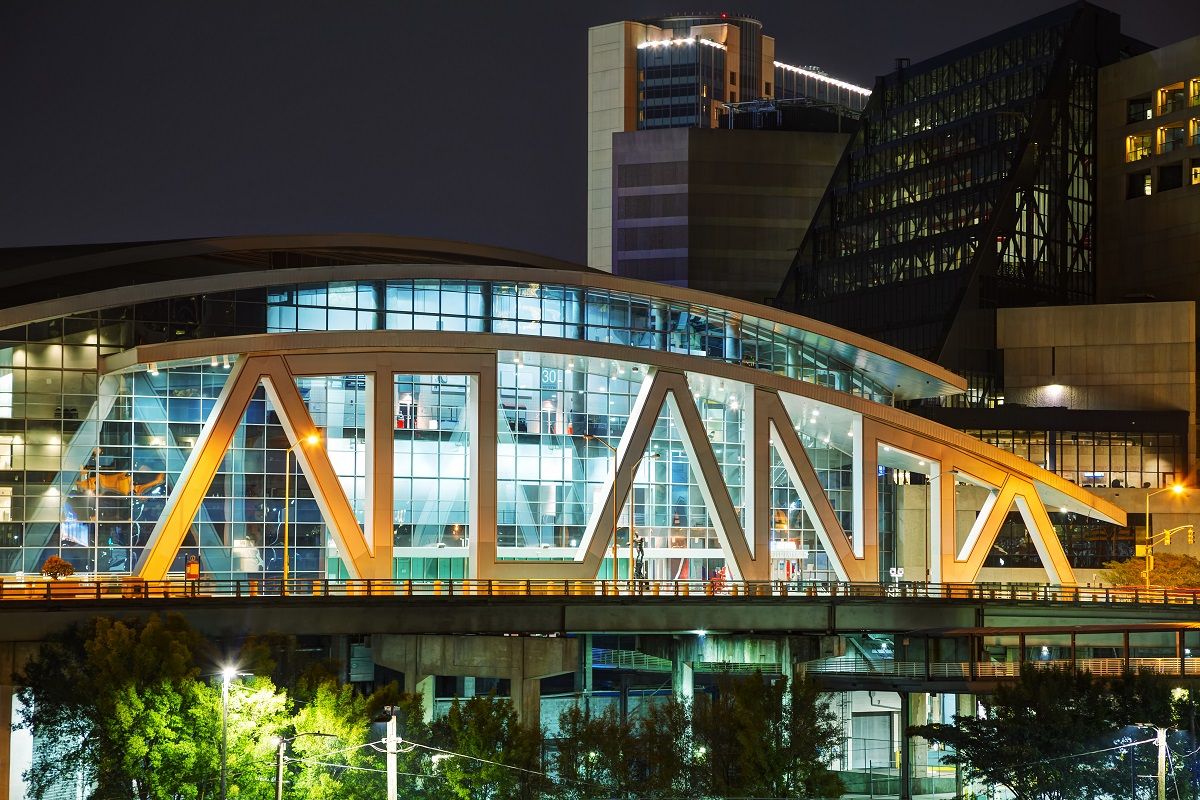 Stone Mountain
Known as the "largest piece of exposed granite," Stone Mountain is one of the largest monoliths on earth. Located roughly 20 miles outside Atlanta and standing at 1,683 feet high, Stone Mountain offers outdoor enthusiasts plenty of scenic trails around, throughout and at the peak for hiking, cycling, and running. On the north side, there is a (controversial) carving of Robert E. Lee, Stonewall Jackson, and Jefferson Davis, famous confederate soldiers.
Martin Luther King Jr. Center
Martin Luther King Jr. is the most notable resident of Atlanta, Georgia, for his campaign for the use of nonviolence during the civil rights movement in the 1960s. The Martin Luther King Jr. Center for Nonviolent Social Change, formed in 1968, offers invaluable insights into Dr. King and the civil rights movement, housing the largest collection of materials from that era in the world, including documents, art work, photographs, and historical exhibits. You will see where he was born and raised and can pay your respects by visiting his crypt, all of which is housed at the museum, located on a 23-acre National Historic Site. Admission and parking are free.
Chattahoochee River
The Chattahoochee River, located in the Atlanta metro area, provides an oasis for Atlantans and visitors where they can escape from city life. Rafting, fly-fishing, and hiking are popular activities in the Chattahoochee River National Recreation Area. Additionally, the Chattahoochee offers protection to waterways and banks surrounding the 48 miles of river and connects the Appalachian Mountains to the Gulf of Mexico.
Gibbs Gardens
Gibbs gardens, erected by Jim Gibbs after traveling the world for fifteen years, is one of the largest estate gardens in the U.S. Nestled on a 292-acre property, the gardens offer stunning natural views all year round. In spring, you can see a vast array of flowers blossoming in every color. And in the fall, the Japanese Maples ColorFest dazzles, with trees emitting vibrant shades of red, gold, burgundy, and yellow.
The Decatur District
The Decatur District lays just east of the metropolitan area of Atlanta. Established in 1823, the district is home to some of the most progressive restaurants, bars, and boutiques in the south. Brick Store Pub is one establishment you shouldn't miss. Opened 20 years ago, the pub revived the historic community and established the ever-popular craft-beer industry in the region. Surrounding the modern eateries, pubs and shopping centers are streets lined with trees. And with the courthouse resting in the center, Decatur embodies a perfect blending past and present.
Little Five Points
Acting as a link between downtown Atlanta, the Old Fourth Ward, and the Decatur District is Little Five Points, an eclectic neighborhood that mixes vintage and post-modern vibes. You can satisfy your hunger with gourmet and new-age cuisines, get inked at one of the infamous tattoo parlors, shop for clothes and other gifts at several vintage shops, get a tasty cocktail at one of many groovy bars, and indulge in the local music scene at the Variety Playhouse.
Fox Theatre
If you are looking for a more intimate experience, visit the Fox Theatre, situated between downtown and midtown Atlanta. An iconic structure, the Fox Theatre was originally a movie palace when the building opened in 1929. The theatre is the epitome of opulence, with arabesque architecture and art deco stylings. The Fox theatre provides a sophisticated venue for Broadway musicals on tour, variety shows, and the most popular acts in music.
Rock Ranch
If you are visiting Atlanta in the spring and summer, there is one destination where you'll find plenty of fun activities for the whole family. The Rock Ranch hosts an Easter Eggstravaganza every spring where kids can hunt for over 55,000 prize eggs. Rock Ranch features a carousel, toddler play area, Tiny Town, petting zoo, zipline, and hot air balloon rides with a spectacular fireworks show in the summer.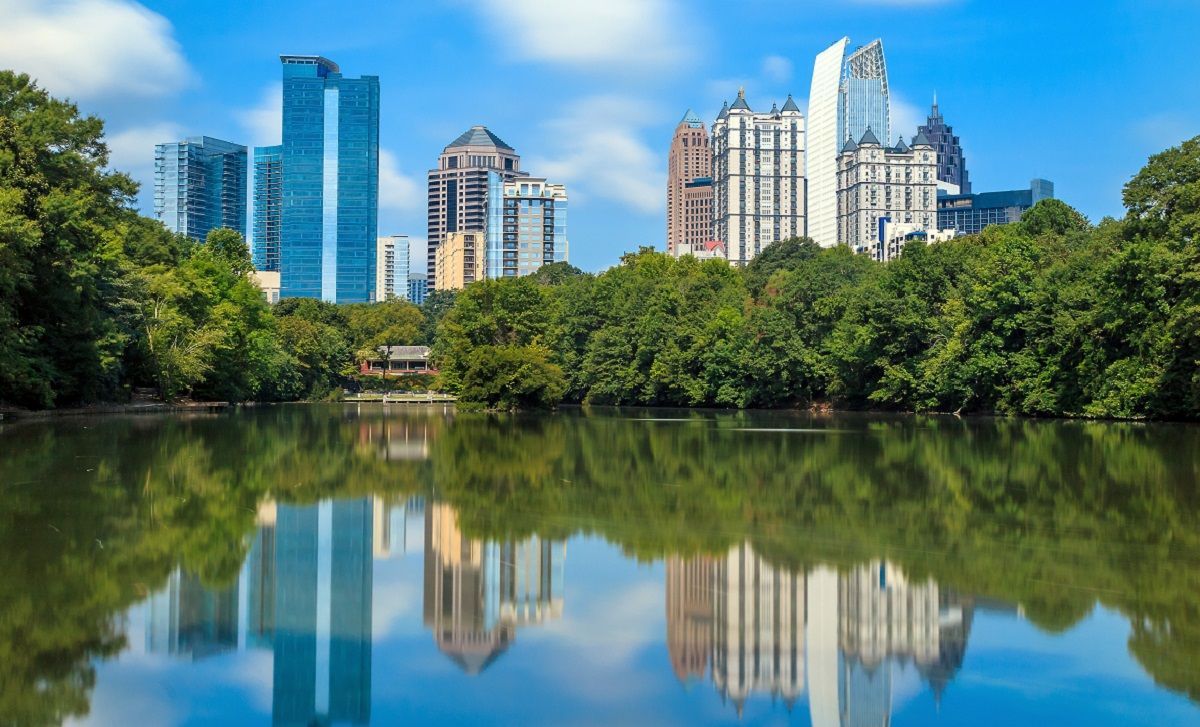 Toccoa Falls
Located 45 minutes outside Atlanta, Toccoa Falls is one of the tallest single-drop waterfalls in the Southeast. The waterfall is known as "Georgia's Niagara Falls," and is surrounded by an exquisite backdrop of cliffs and greenery. Toccoa Falls provides scenic hiking trails and a relaxing spot for a picnic with friends or a significant other.
Ellijay
This quaint mountain town, about an hour and twenty minutes from Atlanta, is considered the Apple Capitol of Georgia. There are dozens of apple houses that sell several different kinds of fresh-picked apples. There are tons of treats to sample as well, like fresh baked pies, homemade jellies and jams, and apple cider. Many of the houses also have petting zoos and offer wagon and pony rides, making this a destination the whole family will enjoy.
At Shumate Mechanical, we value family-friendly activities and adventures. We are a family-focused business, and we strive to give our local community the best services possible. If you need commercial HVAC services, contact us today, and we will welcome you like family!
Back to Blog Home