Professional Plumbing Services in Vinings, GA
Shumate Plumbing provides all types of plumbing services including new installation, plumbing repairs, and 24/7 emergency plumbing services.
Schedule Service Online
Having Plumbing
Issues?

Yes - we can absolutely help you.
Just give us a bit of information, and we will get you taken care of immediately.

A few words to describe what you are looking for, a perhaps a picture if you have one to share – and we'll be off to the races, and on our way!

Schedule your service today by filling out the form or giving us a call at 678-SHUMATE
Open Form
I used Shumate for electrical, plumbing & HVAC during a recent kitchen renovation project and they did a great job on all three. I highly recommend them!
Jeff Johnson was great to work with in the plumbing division. Very professional and courteous. We are happy with our new hot water heater.
Dianne Danner - Marstall
on Google+
The guys showed up earlier than expected which was great for me. They installed a water heater and did an excellent job. I will definitely call on them again for future jobs.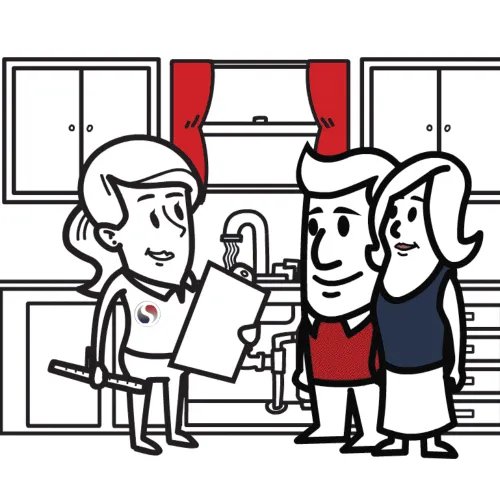 Vinings Emergency Plumbing Solutions
Shumate provides emergency plumbing services throughout the Vinings. Whether you are dealing with a broken pipe, clogged drain, flooded basement or anything else, we have you covered. Shumate has a team of 24/7 emergency plumbing repairmen ready at all hours of the day. Water damage is a serious problem and often occurs if a plumbing emergency gets out of hand for too long. Protect your home with Shumate.
Contact us with any questions!
Plumbing Services for Vinings
There is no job too large or too small for Shumate Plumbing. We cater to all of your plumbing or remodeling needs. 100% satisfaction is our guarantee and we're ready for same day service.
Residential Plumbing Repair & Installation

We cater to all of your plumbing or remodeling needs. For everything from pipe leaks and clogged drains to full bathroom remodels.

Water Line Repairs (Inside Home Only)

If you find a leak in one your of the lines in your home, just give us a call and we'll fix it promptly.

Shower & Faucet Installation

We can handle any new shower, faucet and sink installs you might need and even help you give your current hardware a facelift.

Garbage Disposal Repair & Replacement

We can fix your clogged or non-functioning garbage disposals and handle any replacement or new installs you might need.

24/7 Emergency Plumbing Services

When a water line or leak is in you home, there is no time to waste. Give us a call for emergency plumbing service for a same day solution.

Tankless & Regular Water Heater
Repairs & Replacement

We can service and replace your current water heaters. We'll help you upgrade to new tankless water heaters as well.

Gas Line Installation

We can run gas lines to your stoves, fireplaces, outdoor grills, water heaters, furnace, and other areas of your home.

All Plumbing Services Inside Your Home

No matter the problem, if you have a plumbing need inside your home, our Master Plumbers will help you find the solution.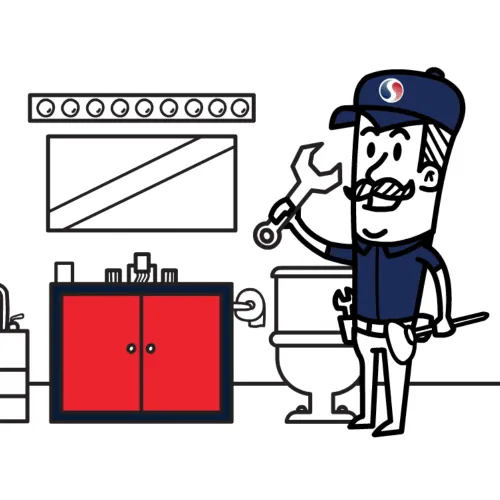 Residential and Commercial Plumbers in Vinings
We are a family-owned and operated plumbing company that has proudly served the Vinings community for over 40 years. Shumate provides all types of plumbing services including repairs, installation, and replacement for both residential and commercial buildings. No job is too small for us. We work on anything as small as a simple leaky pipe to full-blown contracting projects for new commercial buildings. Contact us and we will immediately begin working on your project.
Convenient Financing
No Annual Fee & Card Disclosure
Got a big renovation? No worries! We can help you with financing! *The Wells Fargo Home Projects credit card is issued with approved credit by Wells Fargo Financial National Bank, an Equal Housing Lender. For newly opened accounts, the APR for Purchases is 28.99%. If you are charged interest in any billing cycle, the minimum interest charge will be $1.00. This information is accurate as of 01/01/02017 and is subject to change. For current information, call us at 1-800-431-5921.
Learn More about Our Financing Options