Wall Decor Ideas to Enhance the Aesthetics of Your Home
We think of January as an ideal time for a reboot. While this time works well for our bodies to rest and relax, the same can't be said for our homes. Winter, with its gloomy and often wet weather, isn't always the best time for home décor projects. Spring, on the other hand, inspires us to evaluate our living spaces and bring in fresh new looks. We start by clearing dust, washing walls, and polishing floors and windows. Why stop there? Those clean walls are the perfect backdrop for these wall décor ideas that are certain to enhance the beauty of your home.

Welcome Back Wall Murals
Wallpaper, the bane of most DIY home remodelers, is back. In fact, it never went away, it just grew less popular. Today's wallpaper comes in fresh new patterns and colors. Unlike wallpaper from several years ago, modern wallpaper is easy to install without making a mess and requires hardly any tools. With the resurgence of wallpaper, wall murals are growing in popularity too. Consider the cost of a large-scale piece of wall art. A wall mural offers the same enhancement, but at a friendlier price. Wall murals are also easier to put up and remove. This means less work for people who like to change their décor often. Whether you love large, bold florals or prefer subtle patterns, you can find a wall mural that lets you express your unique personality.
The Memphis Movement
If you were living during the 1980s, you may remember a design movement known as Memphis. Even if you don't recognize the name, you may remember the colors. Loud bright blue, green, yellow, and orange hues matched with zany geometric patterns are signatures of Memphis design. The squiggle is its trademark shape! Midcentury modern décor may need to move over, because Memphis is moving back in. The Memphis design style isn't for the faint of heart. However, if you crave a bold color scheme and enjoy quirky geometric design elements, it might be the perfect new look for your home. Decorate a wall with a squiggle design. Add one large piece of wall art with triangles and circles as the focal point for a room. Finally, hang a big circular clock with brightly colored hands and a geometric patterned face.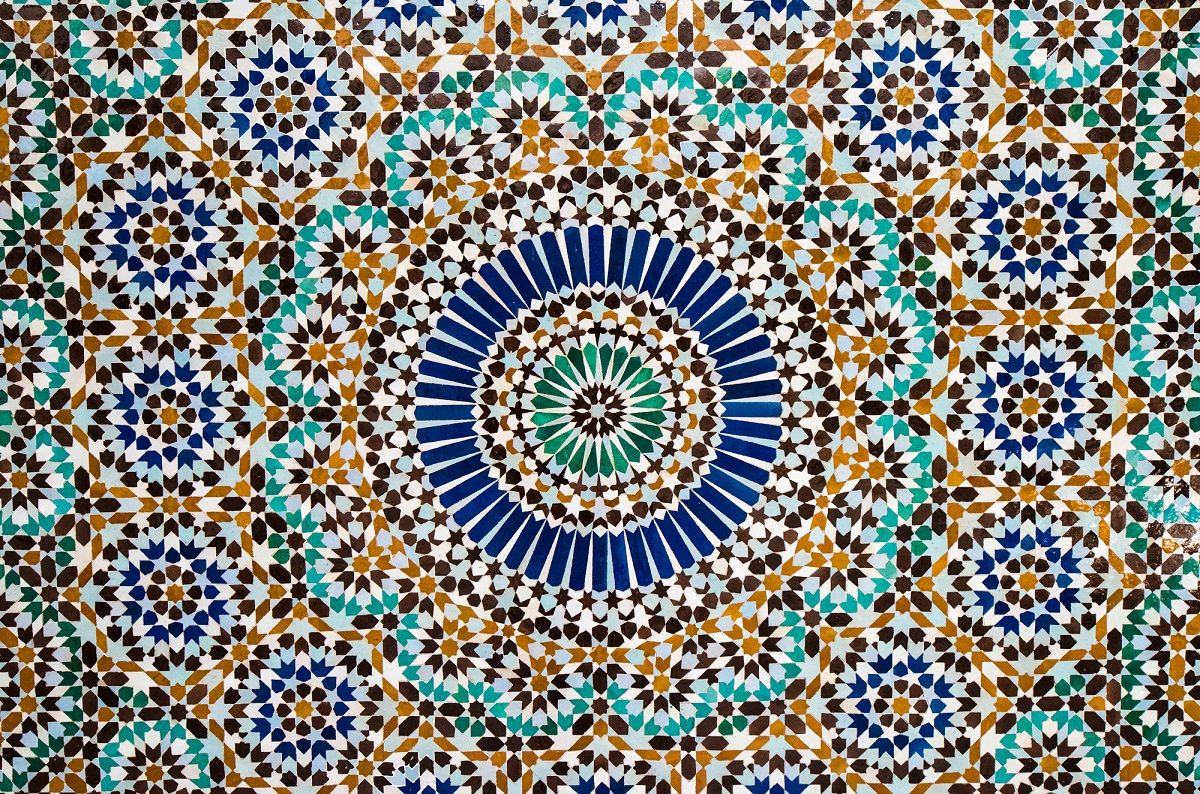 The Bohemian Vibe
Bohemianism represents the unconventional, artistic lifestyle birthed in the 1800s. The bohemian vibe never really disappeared, but this year it has a new twist. Boho vibe is back and bold homeowners are rejoicing everywhere. Layering and patterned fabrics are still part of the Boho style, but lines are cleaner and brighter. For your walls, imagine a grouping of textured square Moroccan tiles. You could also use a large rectangular mirror as a focal point and surround it with framed botanical prints. In the bedroom, select a suzani print for your headboard. Suzani is an embroidered tribal textile made in Central Asia. You won't need any other accent on that wall! On the opposite wall, hang a large tapestry or a set of vintage bird prints.
Hopefully, we've inspired your inner artist. With these fresh ideas to inspire you, it won't be long before you've added a few new wall accents to beautify your living space.
Back to Blog Home