Here's Why It's Probably Time To Clean Your Washing Machine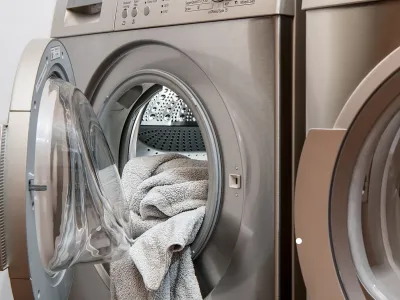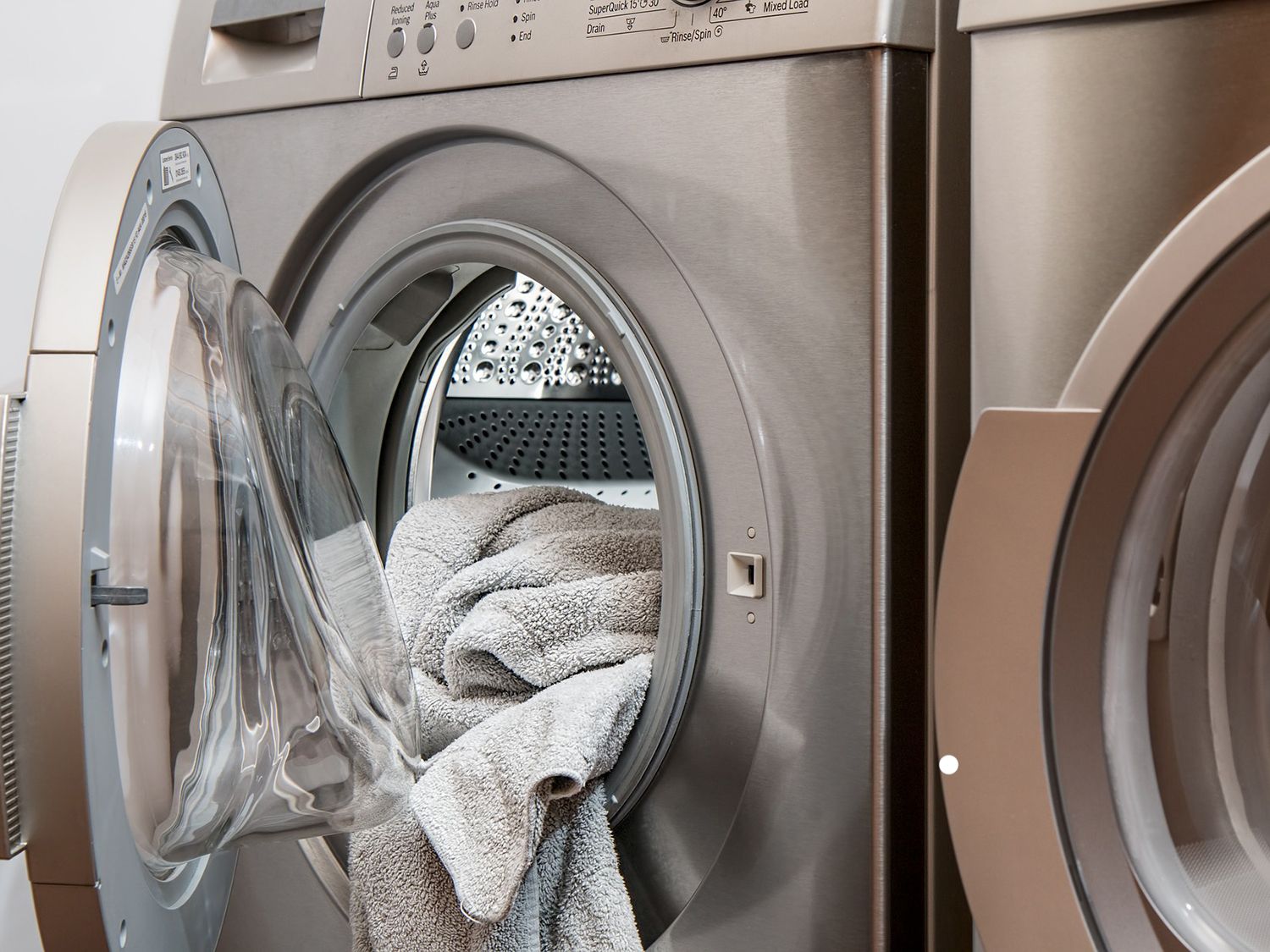 Keeping your appliances clean is crucial to keeping them running properly, and a common misconception is that washing machines are self-cleaning.

Nope, that washer actually isn't going to clean itself (without some help).
Whether you live alone or with a brood, it probably feels like you're constantly doing laundry. Socks, T-shirts, and jeans seem to multiply whenever it comes time to do a load of wash. But if your clothes are coming out of the machine with a less-than-fresh feeling despite a soak and spin, it's probably time to give your washer a much-needed sprucing up. Washing machine cleaners are easy to use and hugely improve the smell and function of your appliance.
Clean your machine once a month.
Using a washing machine cleaner on a monthly basis not only helps kick any lingering odors to the curb, but also works to remove residue buildup from the drum. Check to make sure whichever cleaner you choose is safe for the type of machine you have, whether it's a front loader or top loader.
Make sure to run your service wash at a hot temperature.
You'll find most (if not all) washing machine cleaners recommend putting your appliance on the hottest temperature setting during a clean cycle (and without any clothes inside the drum). The heat will help kill bacteria and mold that naturally presents itself in washing machines after a lot of use. To minimize the amount of these baddies that creep up in your appliance, make sure to leave the door open when not in use.
Don't forget the door seals and detergent drawer.
Washing machine cleaners do a heck of a job removing build-up and odors left behind from regular use, but there are still some areas you might have to tackle with your own elbow grease. Make sure to wipe down the front of your machine, as well as the residue that accumulates in the detergent tray. And last, but certainly not least, check out the door seals where mold loves to hide.
Written by Kelly Bryant for Working Mother and legally licensed through the Matcha publisher network. Please direct all licensing questions to legal@getmatcha.com.
If you run into any trouble with your washing machine or other home appliances, be sure to reach out to us for any help you may need with maintenance and repairs. We bring over forty years of experience, and have served nearly a million happy customers over the years.
At Shumate, we follow CDC guidelines and are up-to-date on all safety protocols. We are listening to our customers' needs and circumstances to better fit each service to that particular home. If you need us for anything at all, please just give us a call at anytime: 678-SHUMATE / 678-584-0880.
Back to Blog Home