3 Things to Consider Before Upgrading Your Appliances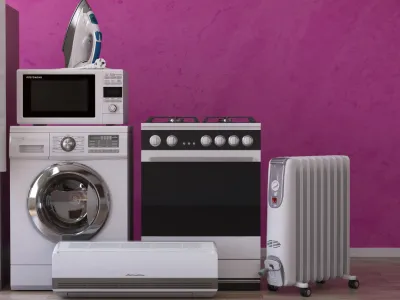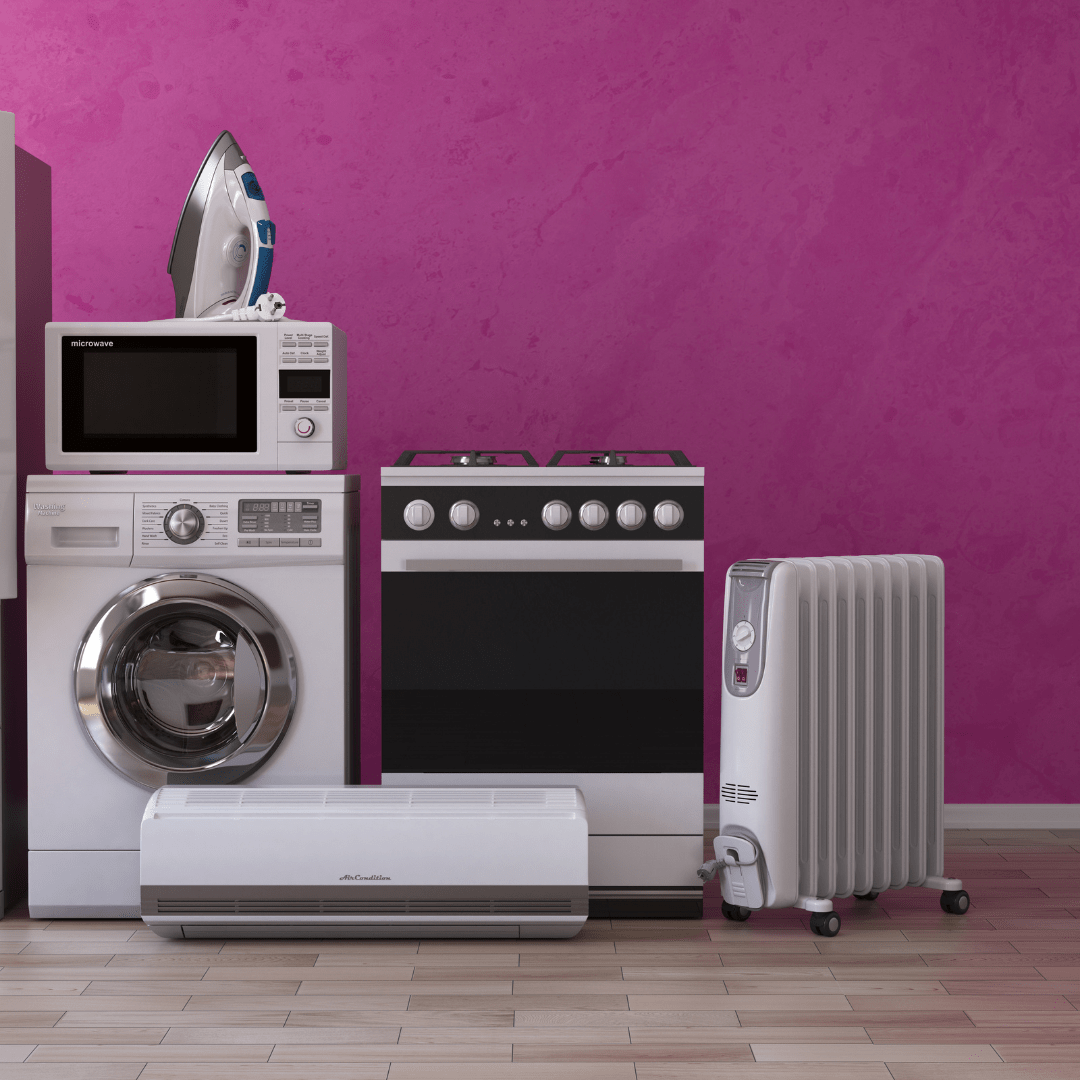 There are few things more rewarding in home renovation than landing the perfect garage sale find. And we are all for scouting bargain products for your home — we believe in unbeatable quality at fair prices. But with many appliances, investing in quality will save you money over time. Our guest blogger this week, money maven Ashley Eneriz, explains why.
---
I love to save money whenever and wherever possible. I have no issues about dressing my children in second hand clothing or decorating my home with garage sale finds. However, I splurge whenever it comes to common home appliances.
Quality Always Wins
I do not want to deal with cheaply made items when it comes to important appliances or home tools that I use frequently. I have found that when I spend more money on an appliance or gadget, I am also more willing to use it. For example, I was using a Ninja blender. It was super cheap, didn't blend smoothly or process food evenly, and was a pain to clean. My husband wanted to buy me a Blendtec blender for Christmas. I just couldn't bring myself to spend that much money on an appliance I use only once a week. Thankfully, he ended up getting me the blender. Since it works so efficiently and is simple to clean, I actually use it once or twice daily.
Quality Saves Money Over Time
You can actually save money over time by purchasing better quality items. What good is a $50 vacuum if it doesn't clean well, frustrates you, and needs to be worked on or replaced in a year or two? I first had a Dyson vacuum and switched to a Kirby. The difference is amazing, and my house looks cleaner, and the carpets are in better shape. If a expensive but good vacuum can prolong the life of carpets five to 10 more years and replace the need for a carpet cleaner, isn't it a worthy purchase?
Save Money on Quality Items
My goal is to always buy the top of the line items at the cheapest price possible. There are several ways to get new items for an extreme discount. The first is to combine coupons with sales whenever possible. Many home appliances at Kohls are overpriced. However, once you combine a percent off coupon, a dollar-off coupon, and factor in eBates cashback and Kohl's cash, you can score a good deal.
I have also found good prices at the manufacturer's website under open box deals or refurbished items. We just scored a great deal on a Blendtec blender through the company's website for my husband's grandma. It was discounted a little over $100 because it was refurbished. However, since we were buying it through the company, it still came a seven-year warranty (the new models come with an eight-year warranty).
In the end, save money on frivolous things, such as your children's clothing or your décor choices. Invest in high quality appliances that will make your task easier and more enjoyable. Cleaning the house and cooking will never be on the top of my "fun list", but the right appliances and gadgets have definitely made my job easier and saved me time and frustration.
Written by Ashley Eneriz for MoneyNing and legally licensed through the Matcha publisher network. Please direct all licensing questions to legal@getmatcha.com.
If you run into any trouble with your home appliances, be sure to reach out to us for any help you may need with maintenance and repairs. We bring over 40 years of experience, and have served nearly a million happy customers over the years.
At Shumate, we are listening to our customers' needs and circumstances to better fit each service to that particular home. If you need us for anything at all, please just give us a call at anytime: 678-SHUMATE.
Back to Blog Home